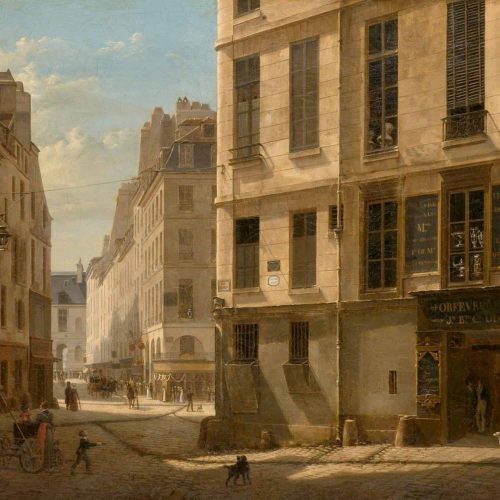 A goldsmith established in 1690
Founded in 1690, Odiot won his notoriety during the reign of Louis XV with Jean Baptiste Gaspard Odiot, recognized as one of the best goldsmiths of his time.
He then became one of the most prestigious goldsmiths of the 18th century, with the title of royal supplier, thanks to a unique know-how in the creation of exceptional pieces and cutlery in precious metals.
Jean-Baptiste Claude Odiot
The Empire and its splendors open a page of glory for Odiot, under the leadership of Jean-Baptist Claude, grandson of Jean Baptiste Gaspard, who would see his extraordinary talent rewarded by the prestigious orders of the Emperor and his family : the scepter and sword of the Rite, the cradle of the King of Rome, the immense services of Madame Mère and Pauline Borghese, the campaign service of the Emperor…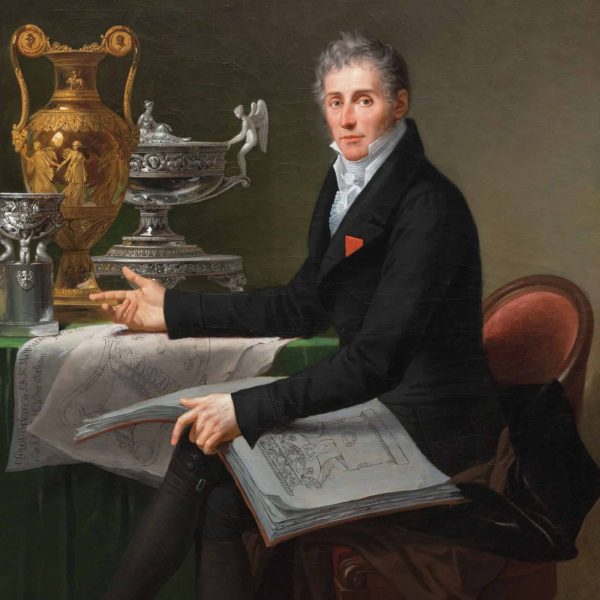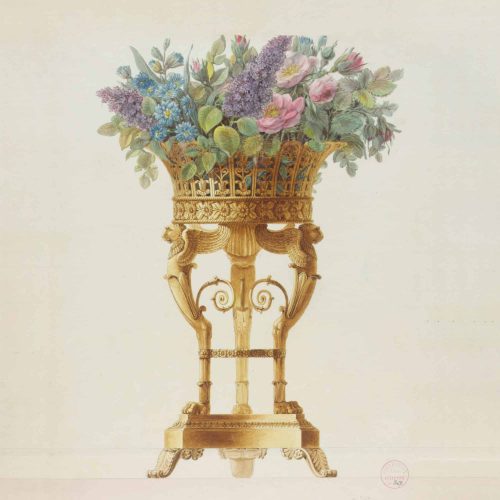 The pieces of art developed by Odiot at that time, marked by the return to the antiquity and the very frequent use of vermeil, are undoubtedly among the most beautiful creations that French goldsmithery has produced.
Odiot's reputation crossed the borders of the Empire and opened the doors to all the Courts of Europe.
International recognition
Charles Nicolas Odiot was the worthy successor of his father and became the official supplier to King Louis-Philippe and the Orleans family. He exceled in the return of the Rococo style. His son Gustave became then the goldsmith of the greatest and powerful families, by carrying out the largest order that the Maison Odiot had ever received with no less than three thousand cutleries done for Saïd Pasha, viceroy of Egypt. It was also Gustave who obtained the title of Supplier to the Court of His Imperial Majesty the Tsar.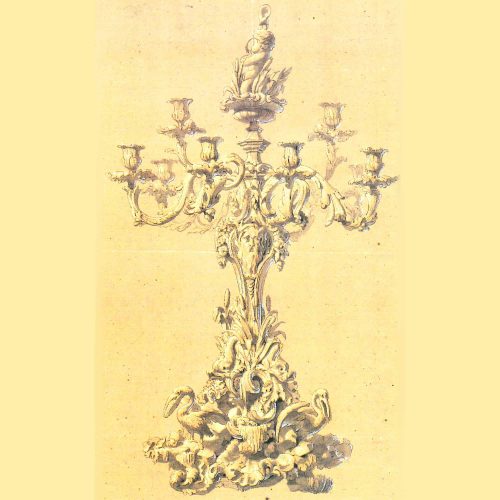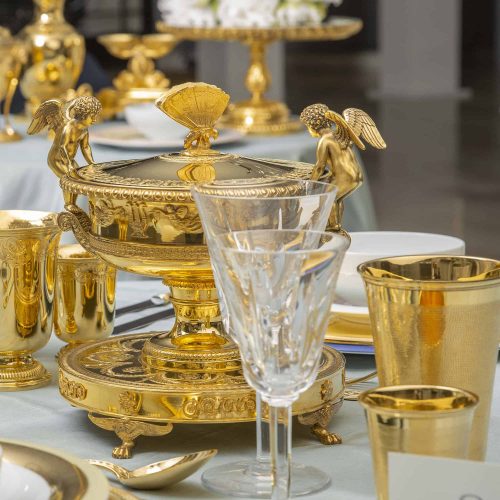 A goldsmith with unique know-how
Odiot is recognized as an unique goldsmith thanks to the preservation of exceptional know-how, supported by an incomparable collection of molds and drawings, built up over the centuries, based on its prestigious orders.
If Odiot's story is exceptionally rich, punctuated by encounters with great figures in history, it must first and foremost be a source of inspiration and incitement to the incessant search for the beautiful