Demidoff : a collection with splendid ornaments
For over 300 years, Odiot has developed an invaluable collection of cutlery, with a range of patterns and styles covering many different periods of French decorative arts, as the Demidoff collection.
Richly decorated with grapes and vine leaves, this set designed in 1831 for Prince Demidoff, is a beautiful example of the Romantic Period. This collection, symbol of Odiot's expertise, will seduce all the connoisseur of tableware.
Our workshop uses a "1st grade" alloy, consisting essentially of silver (minimum of 925/1000 of silver) and a tiny amount of copper, which reinforces the rigidity of the alloy. This alloy, melted into ingots, is rolled to the different thicknesses necessary for the manufacture of cutlery and then cut into blanks. Each blank is then arched and then stamped on a steel matrix, on which the decoration of the cutlery has been engraved, in reserve. The cover is then trimmed, then resumed in carving in order to refine the details of the decor. At the end of the journey, the brightening and polishing operations give the material its shine and shine.
This collection, a true emblem of the house of Odiot, always appeals to the greatest lovers of tableware.
For further details on Demidoff cutlery, click here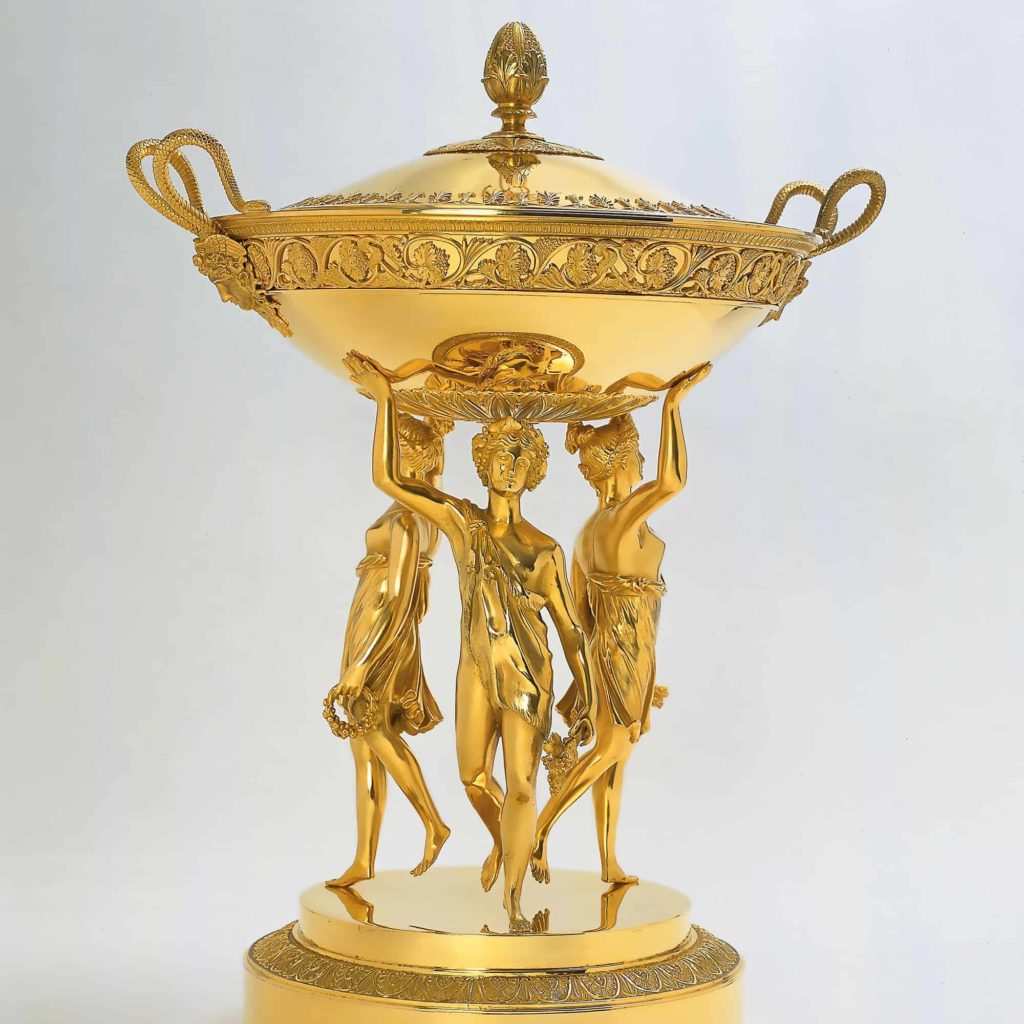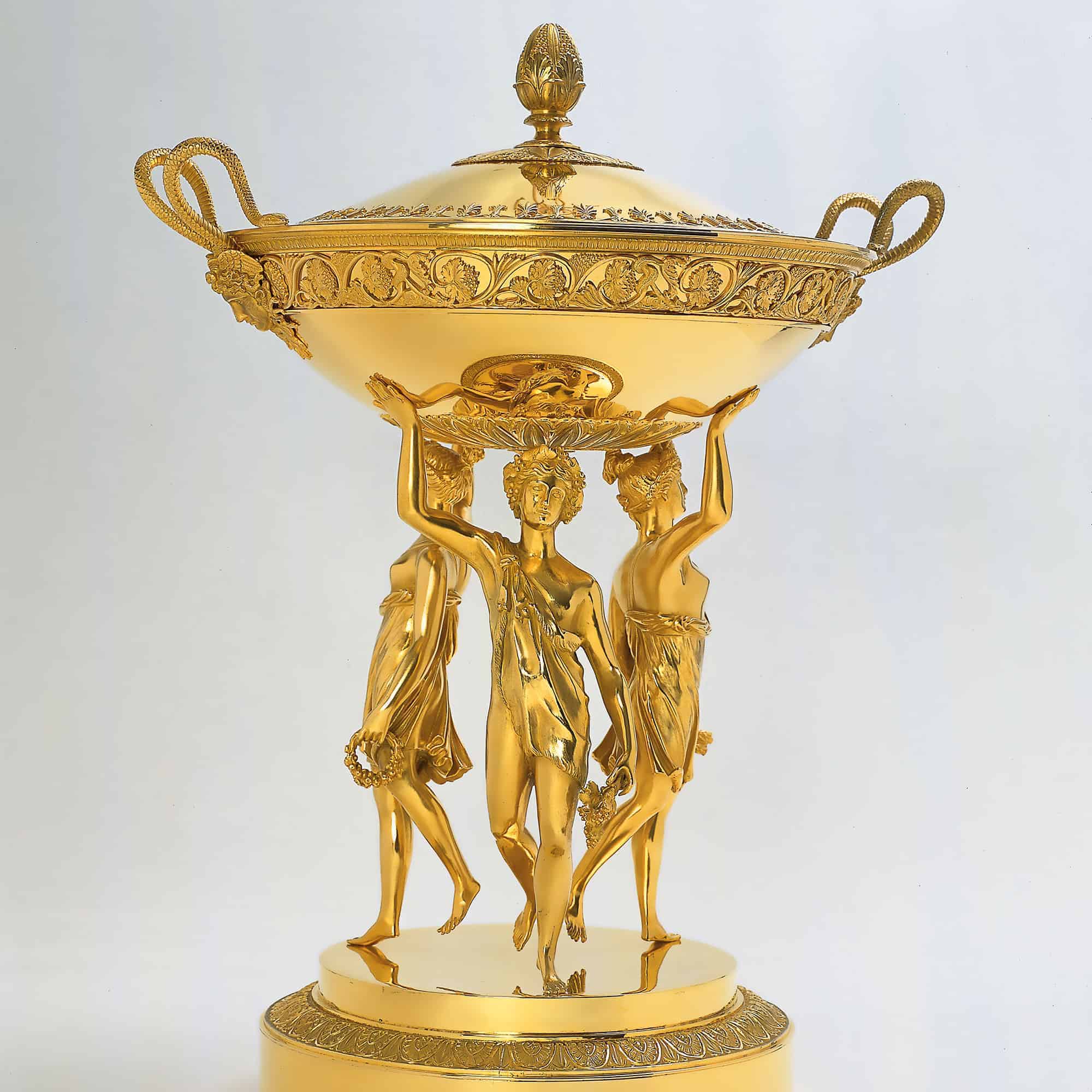 This collection includes many pieces of art as this sumptuous tureen, which was a part of a set of 219 pieces commissioned by Count Demidoff. The original piece is presently exhibited at the Louvre museum, in Paris.
For further details on Demidoff tureen, click here