The same know-how for three centuries
For the manufacture of cutlery, Odiot uses a know-how that has passed, almost unchanged, the tests of time.
To guarantee exceptional quality to our customers, our workshop uses a "1st grade" alloy, composed essentially of silver (minimum of 925/1000 silver) and a very small amount of copper, to rigidify rigidity the cutlery.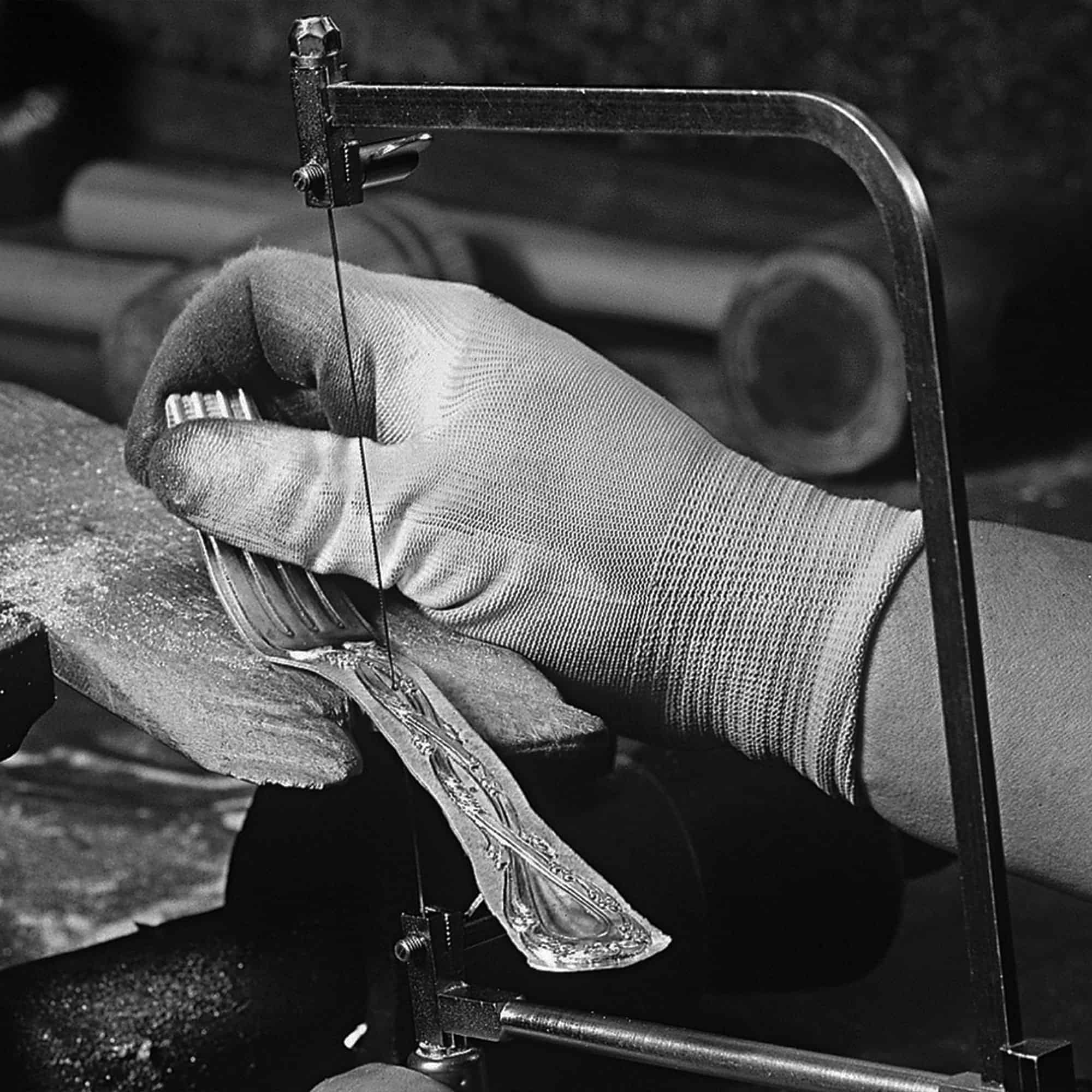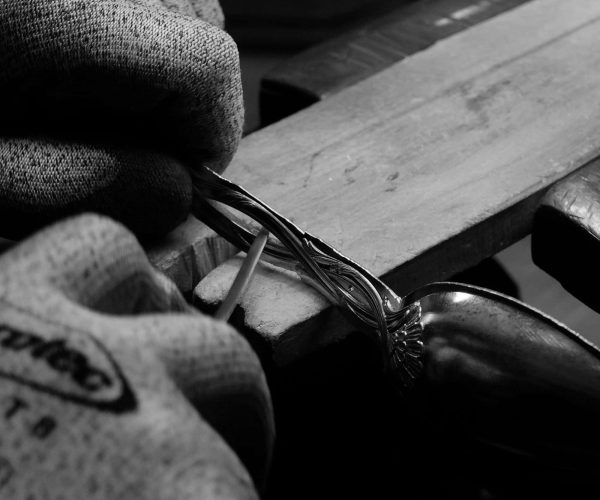 A long and meticulous manufacturing process
This alloy, melted into ingots, is rolled to different thicknesses for the manufacture of cutlery and then cut into blanks. Each blank is arched and then stamped on a steel matrix, on which the decoration of the cutlery has been engraved, in reserve.
The cover is then trimmed and resumed in carving in order to refine the details of the decor.
Greater attention to detail
Afterwards, the brightening and polishing operations give to cutlery its shine. To enhance the contrasts and enhance the details of the cutlery, an artificial patina can also be applied. Finally, when a vermeil finish is chosen, a thin layer of 24 carat gold is then applied to the silverware. It is also possible to obtain a silver partly guild finish, by delicately combining the intensity of vermeil and the elegance of silver.