The same know-how for three centuries
For the manufacture of cutlery, Odiot uses a know-how that has passed, almost unchanged, the tests of time.
To guar­an­tee excep­tion­al qual­i­ty to our cus­tomers, our work­shop uses a "1st grade" alloy, com­posed essen­tial­ly of sil­ver (min­i­mum of 925/1000 sil­ver) and a very small amount of cop­per, to rigid­i­fy rigid­i­ty the cutlery.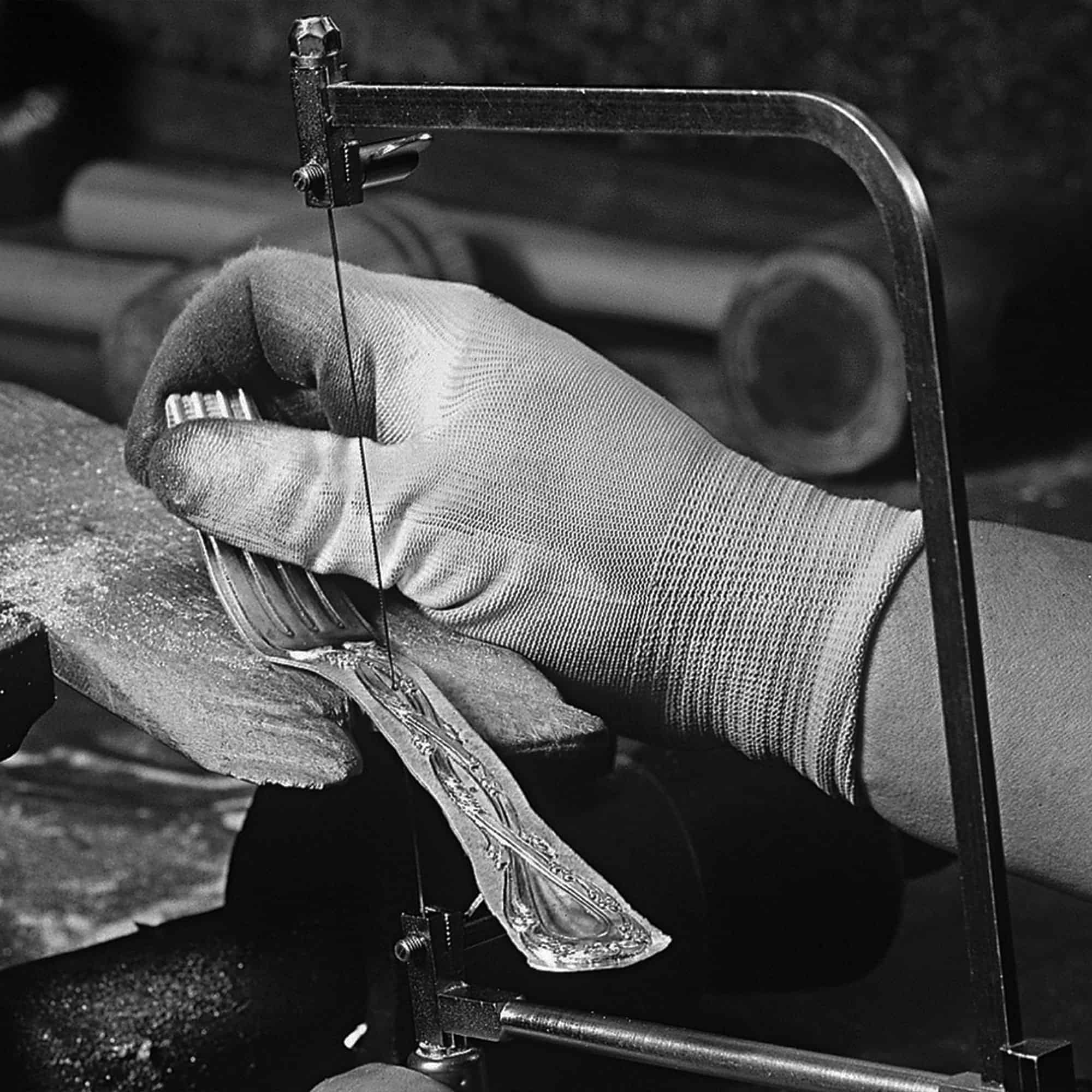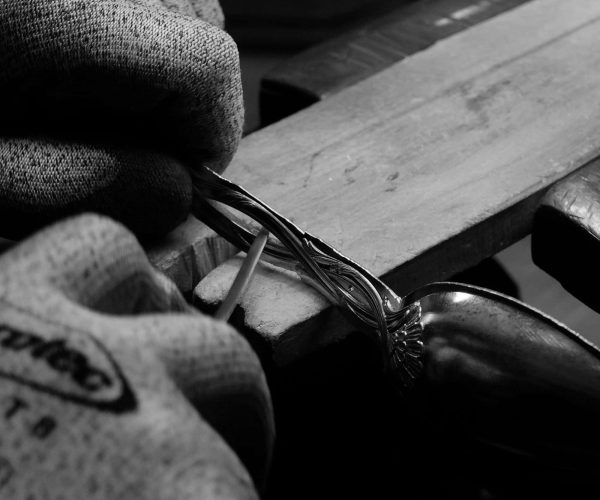 A long and meticulous manufacturing process
This alloy, melt­ed into ingots, is rolled to dif­fer­ent thick­ness­es for the man­u­fac­ture of cut­lery and then cut into blanks. Each blank is arched and then stamped on a steel matrix, on which the dec­o­ra­tion of the cut­lery has been engraved, in reserve.
The cov­er is then trimmed and resumed in carv­ing in order to refine the details of the decor.
Greater attention to detail
After­wards, the bright­en­ing and pol­ish­ing oper­a­tions give to cut­lery its shine. To enhance the con­trasts and enhance the details of the cut­lery, an arti­fi­cial pati­na can also be applied. Final­ly, when a ver­meil fin­ish is cho­sen, a thin lay­er of 24 carat gold is then applied to the sil­ver­ware. It is also pos­si­ble to obtain a sil­ver part­ly guild fin­ish, by del­i­cate­ly com­bin­ing the inten­si­ty of ver­meil and the ele­gance of silver.