Manufacture of Masterpieces
Our exceptional crafpersons
Today, as always, each piece designed by Odiot is handcrafted with the same passion and expertise .
Our work­shop is com­posed of a team of craftsper­sons high­ly spe­cial­ized in gold­smithing with mul­ti­ple skills, as well as cre­ative­ness and aes­thet­ic sense.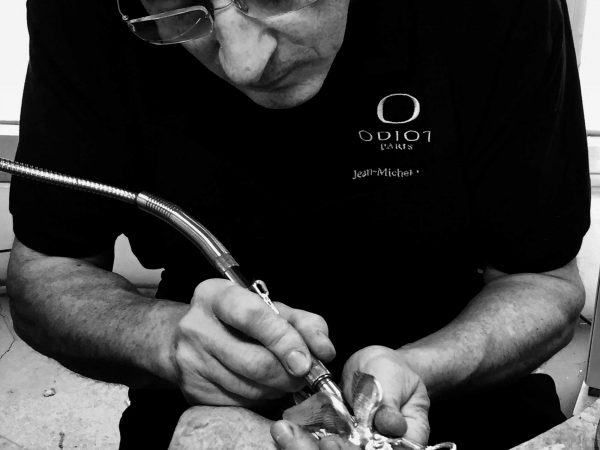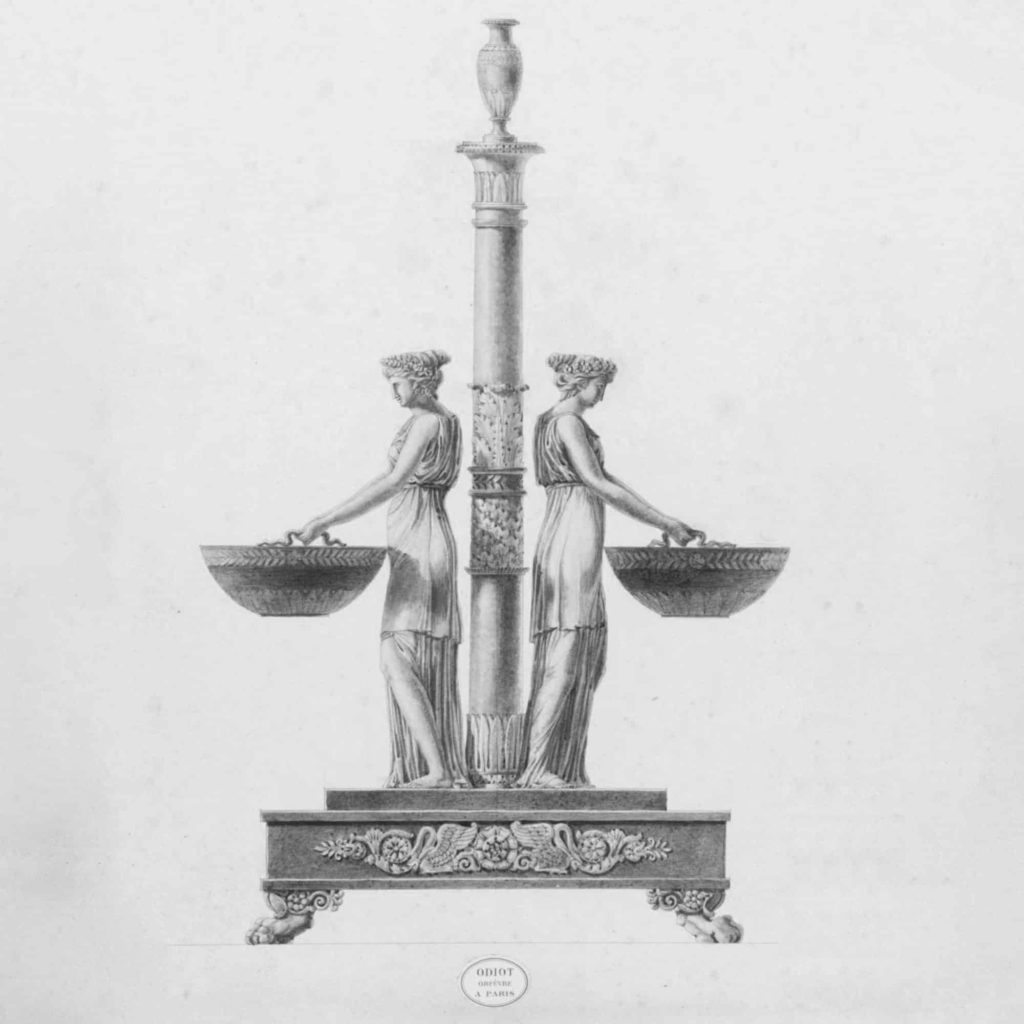 An unique collection of drawings
Odi­ot has a col­lec­tion of tools, molds and draw­ings which con­sti­tutes a her­itage of sev­er­al hun­dred years old, to pro­duce mod­els using the same tech­niques and know-how estab­lished by yesterday's goldsmiths.
For cylin­dri­cal pieces, most often a spin­ning lathe is used, where­by a "chuck" is designed or pat­terned to the shape of the hol­low piece to be cre­at­ed. A flat sheet of met­al is cut into a round disk, and placed between the chuck and a hold­ing device called the fol­low­er or chaser.
While turn­ing or spin­ning in the lathe, the met­al takes on the exact shape as the chuck it is being fold­ed against.
Non cylin­dri­cal pieces need to be shaped entire­ly by hand, using a ham­mer to strike the met­al against a form usu­al­ly made of steel. Count­less blows with the ham­mer are nec­es­sary before the object reach­es its fin­ished shape.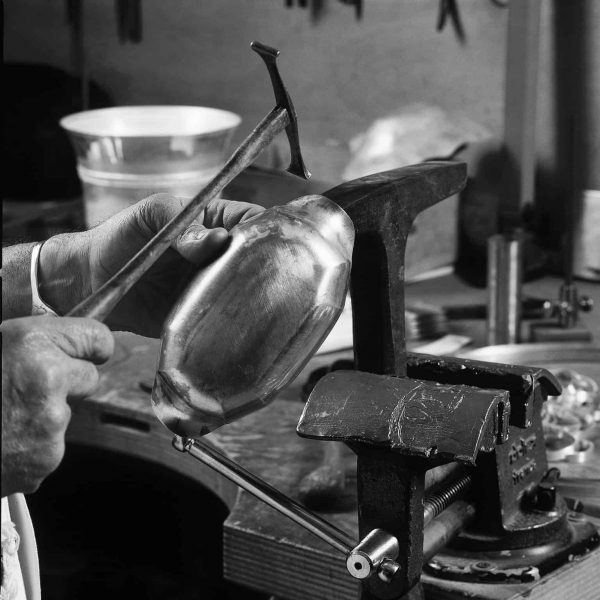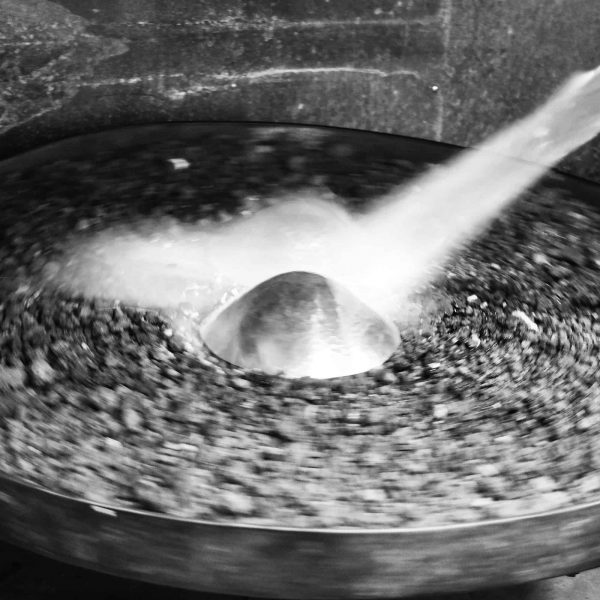 Whether shaped man­u­al­ly or on a spin­ning lathe, elas­tic­i­ty of the met­al requires this step to be done grad­u­al­ly and very care­ful­ly so not as to dam­age the sil­ver. Once the met­al reached its max­i­mum elas­tic­i­ty, it has to be heat­ed to recov­er its pro­pri­eties so that the sil­ver­smith can work it again, repeat­ed­ly shap­ing and heat­ing the met­al until the desired form is obtained.
Beautiful and delicate ornaments
Dol­phins, but­ter­fly, palm leaves, acan­thus leaves, mask, lion's claw … The con­sti­tu­tion of orna­ments is an essen­tial step in the man­u­fac­ture of Odi­ot parts.
The orna­ments are always chis­eled by hand and require many hours of work. Orna­ments such as angels, sphin­ges or vic­to­ries are made from orig­i­nal molds, but are then tak­en up by the carv­er who gives them back their authen­tic decor. The dif­fer­ent ele­ments are then screwed and / or care­ful­ly weld­ed, by hand, to the main part, depend­ing on the shape of the ornament.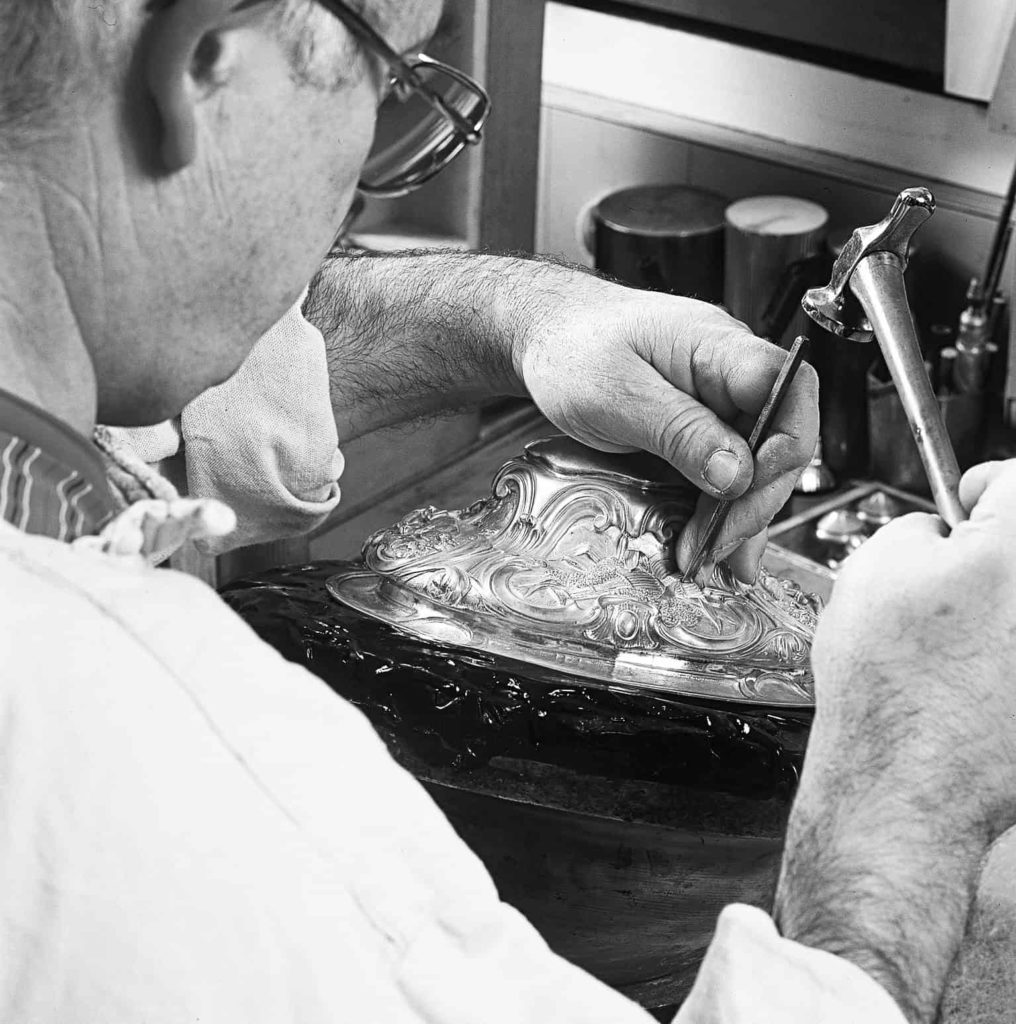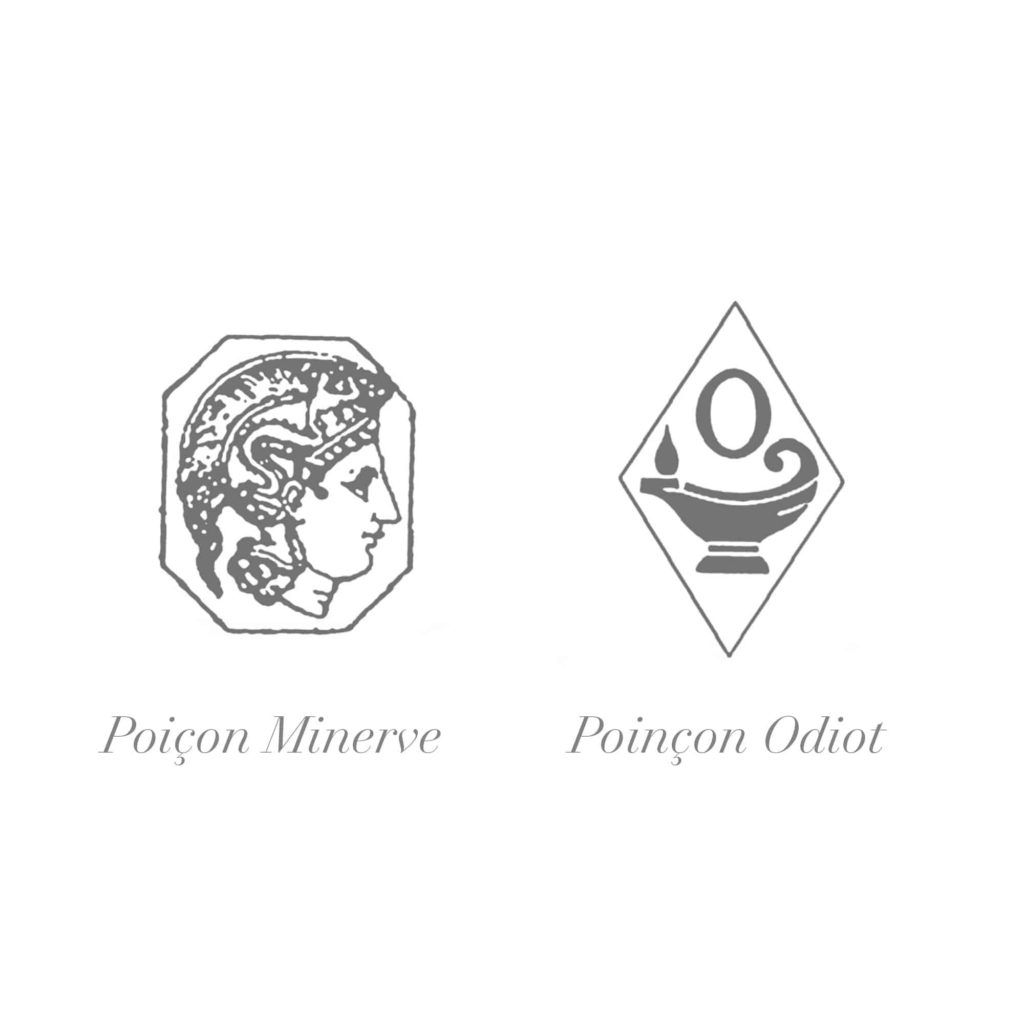 The pieces are then rubbed down, sharp­ened and whitened. At the request of the cus­tomer, prod­ucts can also be aged or oxidized.
It is impor­tant to note that ver­meil con­sists in cov­er­ing the sil­ver coin with a thick­ness of at least 5 microns of fine gold. Final­ly, all of our prod­ucts have our mak­er's mark, to guar­an­tee the authen­tic­i­ty of our pieces; and Min­er­va, hall­mark of the French State, to cer­ti­fy the puri­ty of sil­ver (first grade silver).