Manufacture of Masterpieces
Our exceptional crafpersons
Today, as always, each piece designed by Odiot is handcrafted with the same passion and expertise .
Our workshop is composed of a team of craftspersons highly specialized in goldsmithing with multiple skills, as well as creativeness and aesthetic sense.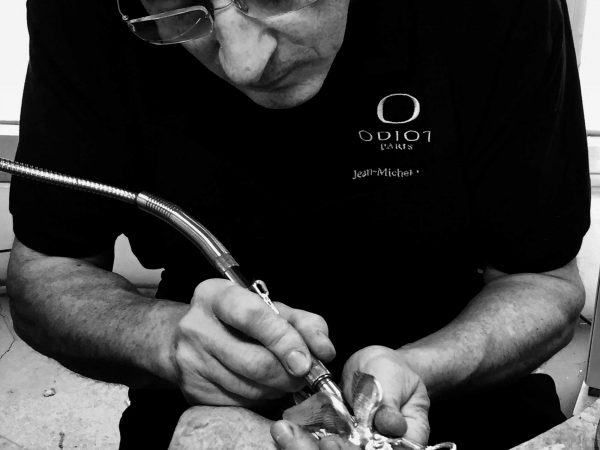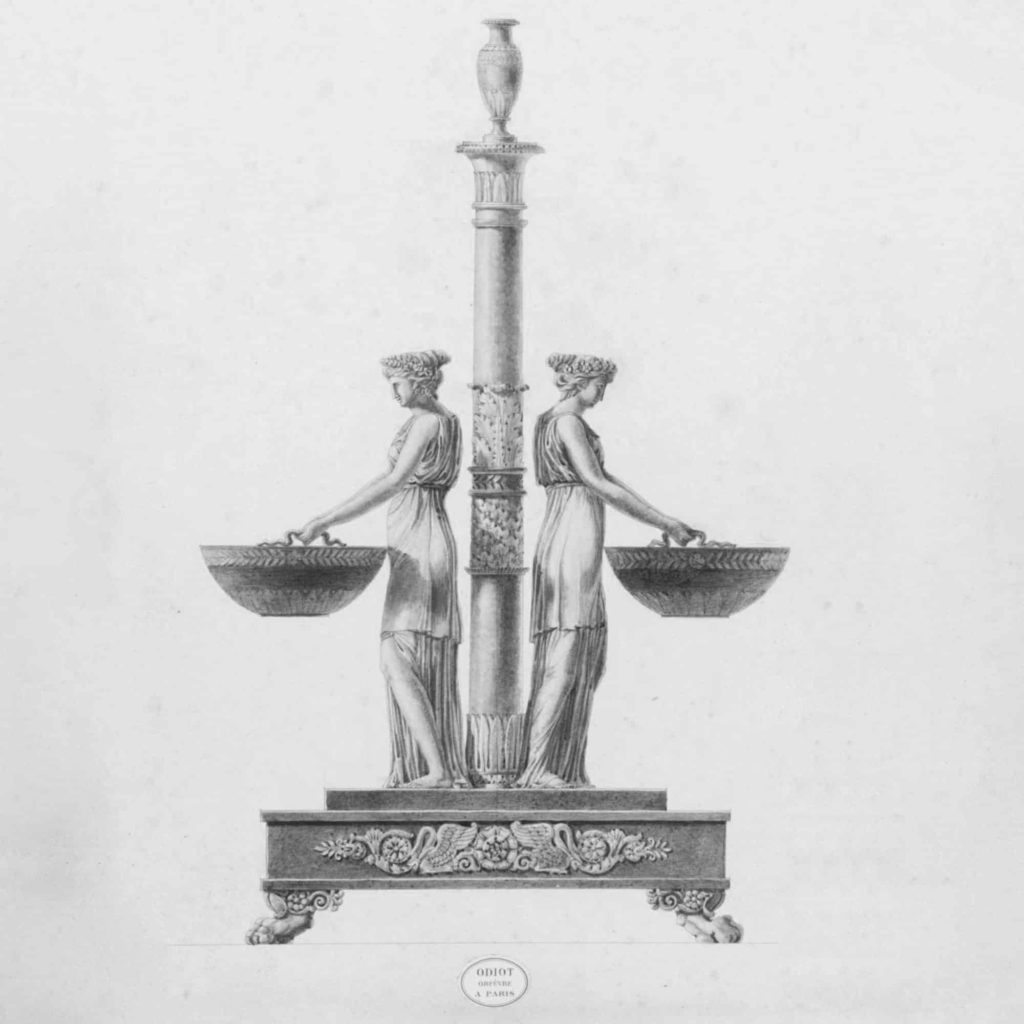 An unique collection of drawings
Odiot has a collection of tools, molds and drawings which constitutes a heritage of several hundred years old, to produce models using the same techniques and know-how established by yesterday's goldsmiths.
For cylindrical pieces, most often a spinning lathe is used, whereby a "chuck" is designed or patterned to the shape of the hollow piece to be created. A flat sheet of metal is cut into a round disk, and placed between the chuck and a holding device called the follower or chaser.
While turning or spinning in the lathe, the metal takes on the exact shape as the chuck it is being folded against.
Non cylindrical pieces need to be shaped entirely by hand, using a hammer to strike the metal against a form usually made of steel. Countless blows with the hammer are necessary before the object reaches its finished shape.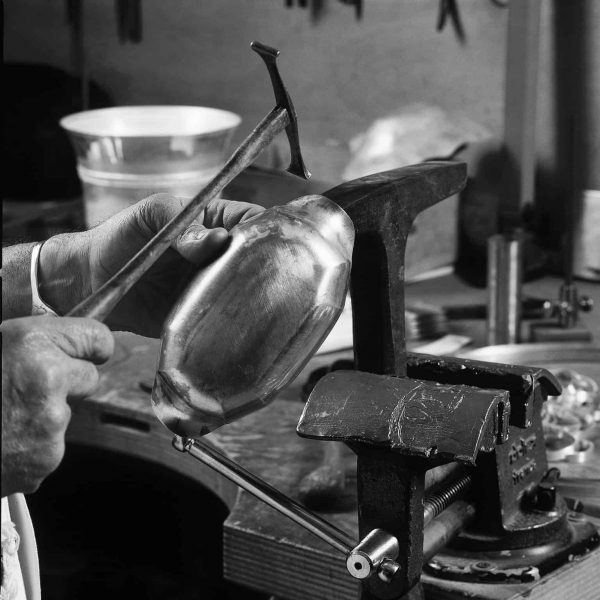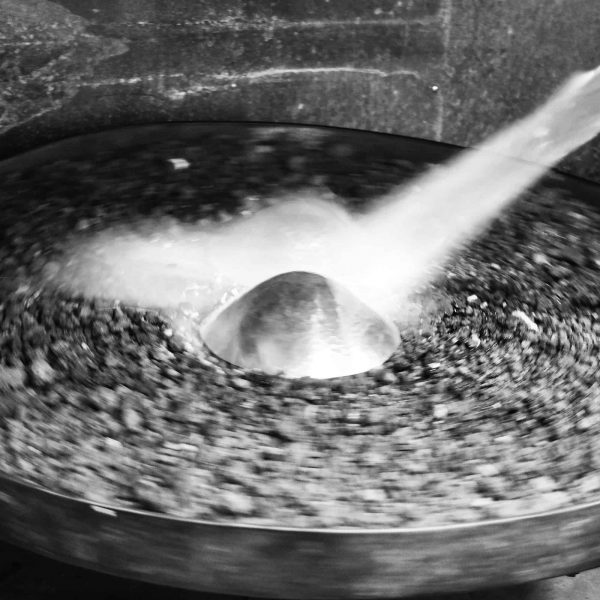 Whether shaped manually or on a spinning lathe, elasticity of the metal requires this step to be done gradually and very carefully so not as to damage the silver. Once the metal reached its maximum elasticity, it has to be heated to recover its proprieties so that the silversmith can work it again, repeatedly shaping and heating the metal until the desired form is obtained.
Beautiful and delicate ornaments
Dolphins, butterfly, palm leaves, acanthus leaves, mask, lion's claw … The constitution of ornaments is an essential step in the manufacture of Odiot parts.
The ornaments are always chiseled by hand and require many hours of work. Ornaments such as angels, sphinges or victories are made from original molds, but are then taken up by the carver who gives them back their authentic decor. The different elements are then screwed and / or carefully welded, by hand, to the main part, depending on the shape of the ornament.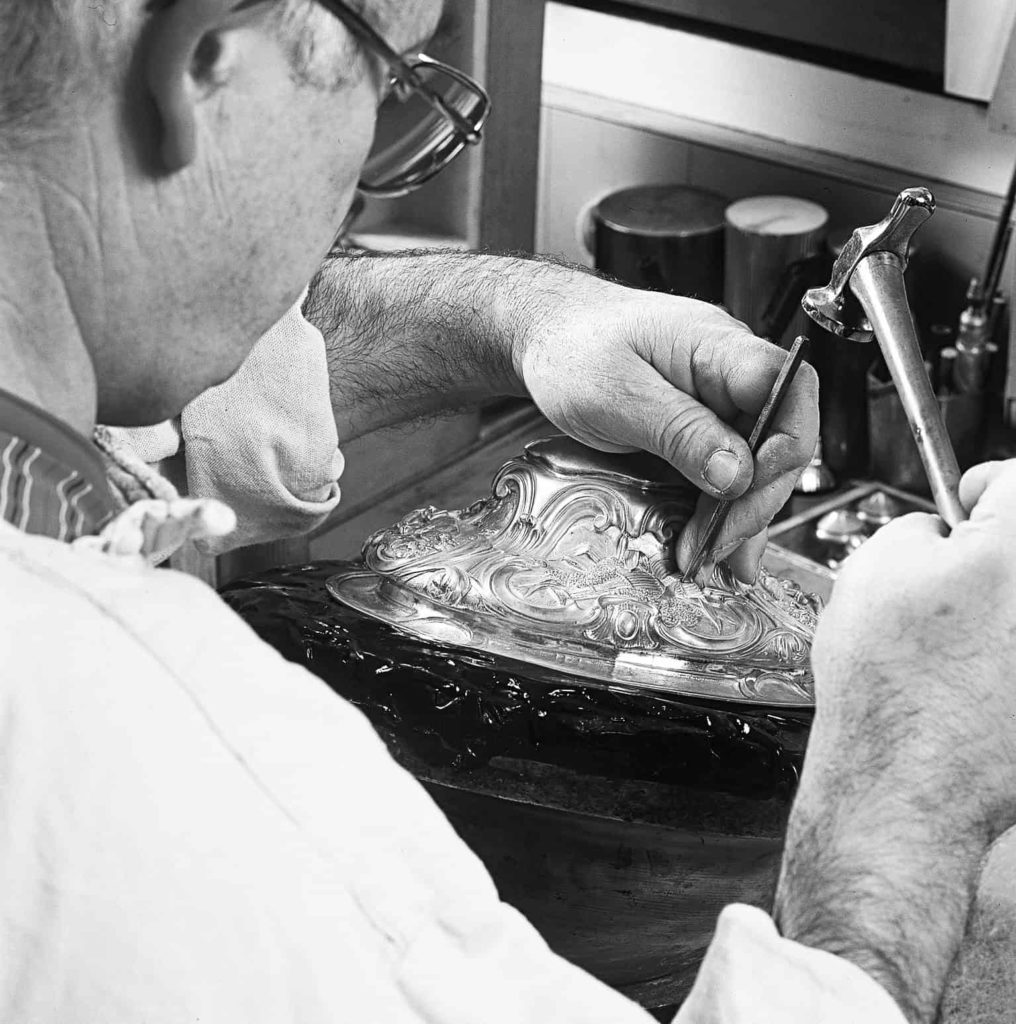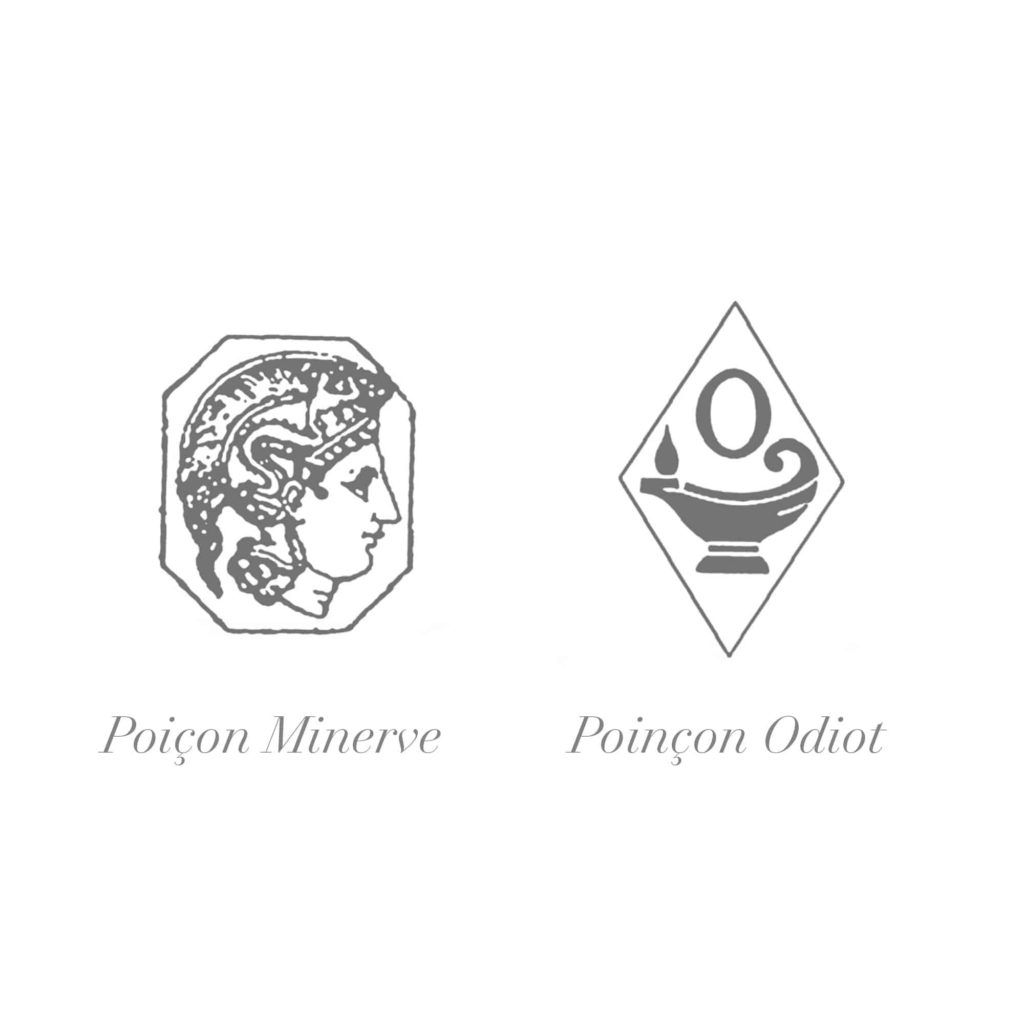 The pieces are then rubbed down, sharpened and whitened. At the request of the customer, products can also be aged or oxidized.
It is important to note that vermeil consists in covering the silver coin with a thickness of at least 5 microns of fine gold. Finally, all of our products have our maker's mark, to guarantee the authenticity of our pieces ; and Minerva, hallmark of the French State, to certify the purity of silver (first grade silver).