The "Butterfly" collection, a tribute to Napoleon's sister
Emblem of Pauline, sister of Napoleon 1st, the butterfly is a reference to the myths of Greek Antiquity and was often used under the Empire in the decorative arts. Butterfly is often represented with spread wings. It is the symbol of soul and femininity, by personifying Psyche.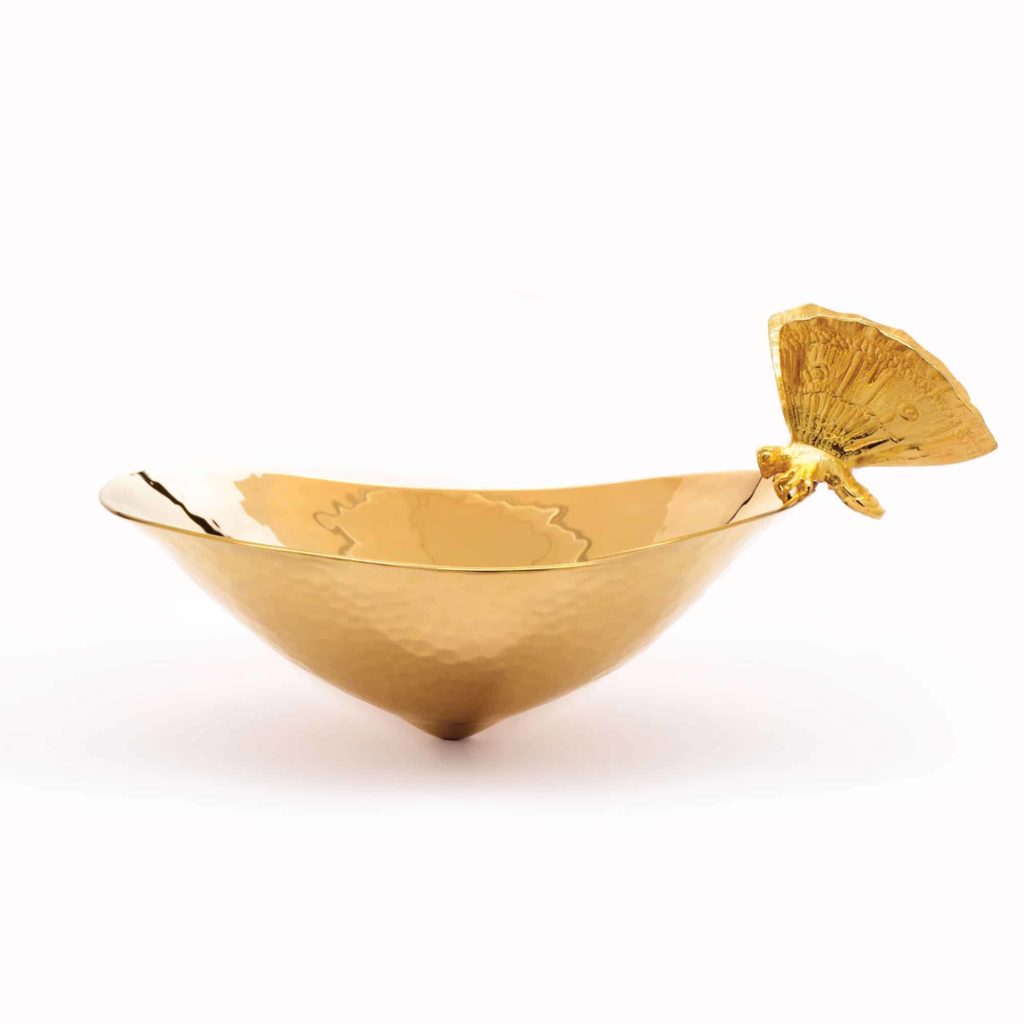 Discover the Pauline's bowl
The theme of breast cup takes it origin in the ancient Greece, evoking the fertility and generosity of nourishing land. The one designed by Jean-Baptiste-Claude Odiot has been made from the breast of Napoleon's sister Pauline Borghèse, known for her frivolity.
The presence of a butterfly delicately placed on the rim of the cup brings a sensitive note : it is an allusion to Psyche, who represents since ancient times the unpredictable and fickle female soul.
This cup is presented as a most refined piece for champagne tasting. It can be delicately placed on a fauna, also produced by the goldsmiths of our workshop, to decorate your table with originality and elegance.
For further details on this collection, click here.