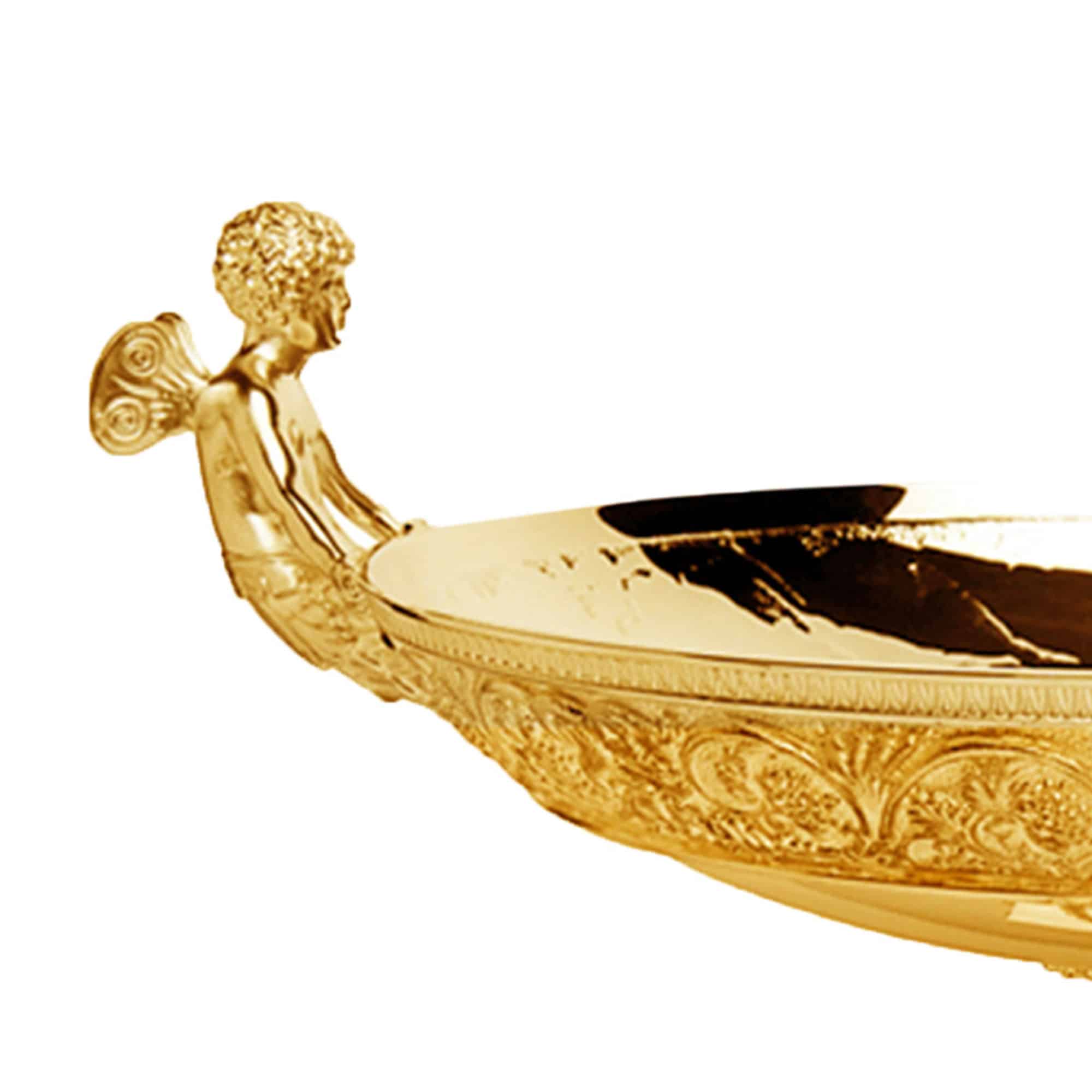 The bot­tom of this mas­ter­piece is adorned with two Cupids, which rep­re­sent in Gre­co-Roman mythol­o­gy, the son of Venus. Cupid is gen­er­al­ly rep­re­sent­ed with a naked and chub­by child.
This bowl, used for the pre­sen­ta­tion of desserts, par­tic­i­pates in the dec­o­ra­tion of the table, by offer­ing splen­dor and won­der­ment to guests.
The Bran­ic­ki bowl, by requir­ing more than 40 hours of work, sym­bol­izes the remark­able know-how of our goldsmiths.