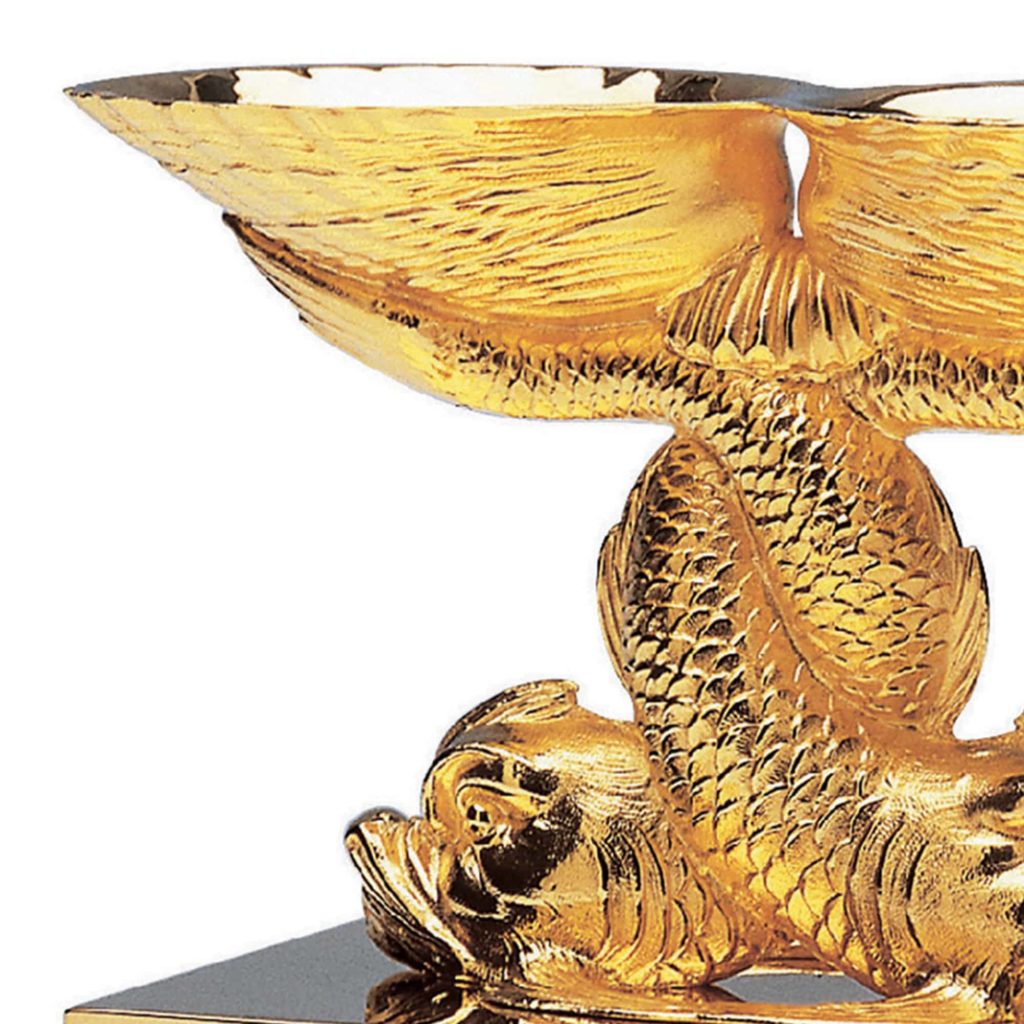 This condi­ment bowl, for­mer­ly called salt­shak­er, includes two con­tain­ers, for the pre­sen­ta­tion of salt and pepper.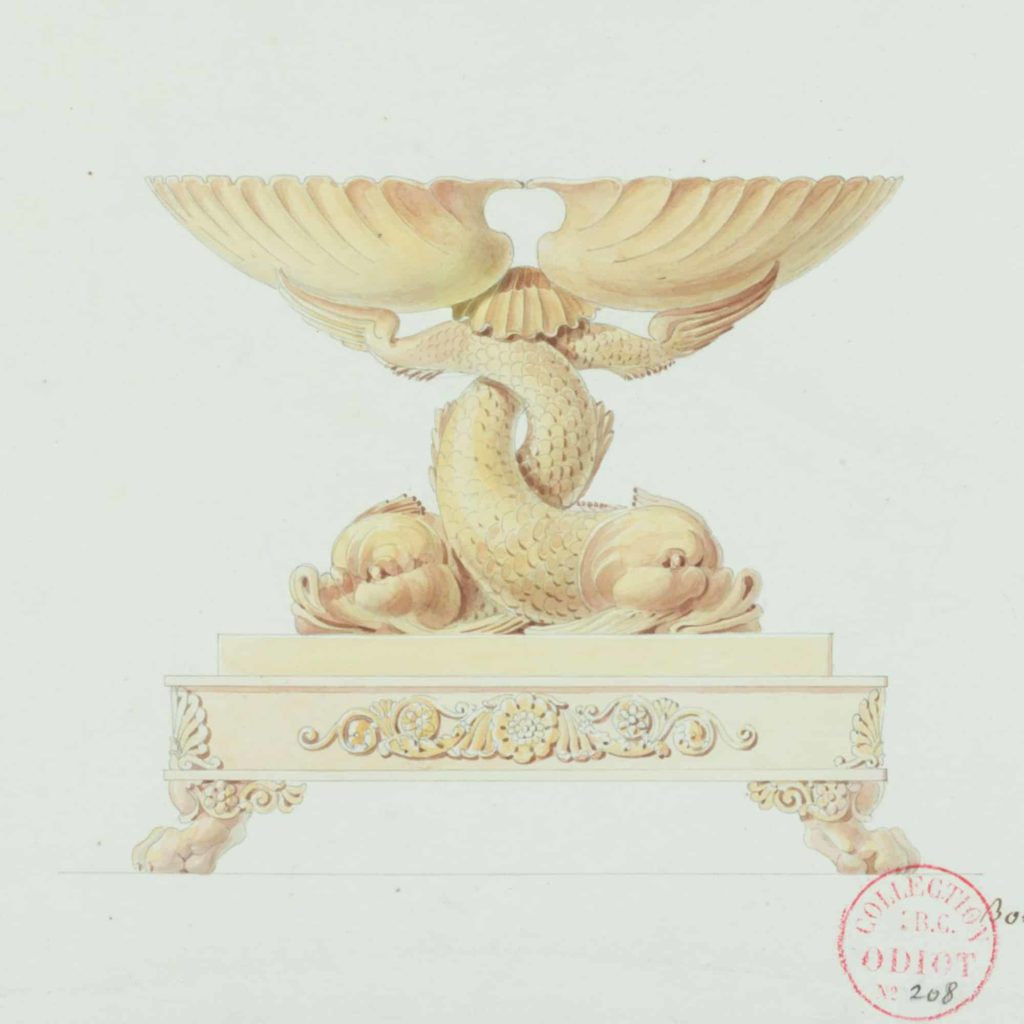 This bowl is dis­tin­guished by the use of dol­phins, with long bod­ies and cov­ered with scales, with a large head and a promi­nent mouth. Used in pairs, dol­phins are gen­er­al­ly asso­ci­at­ed with the pres­ence of water.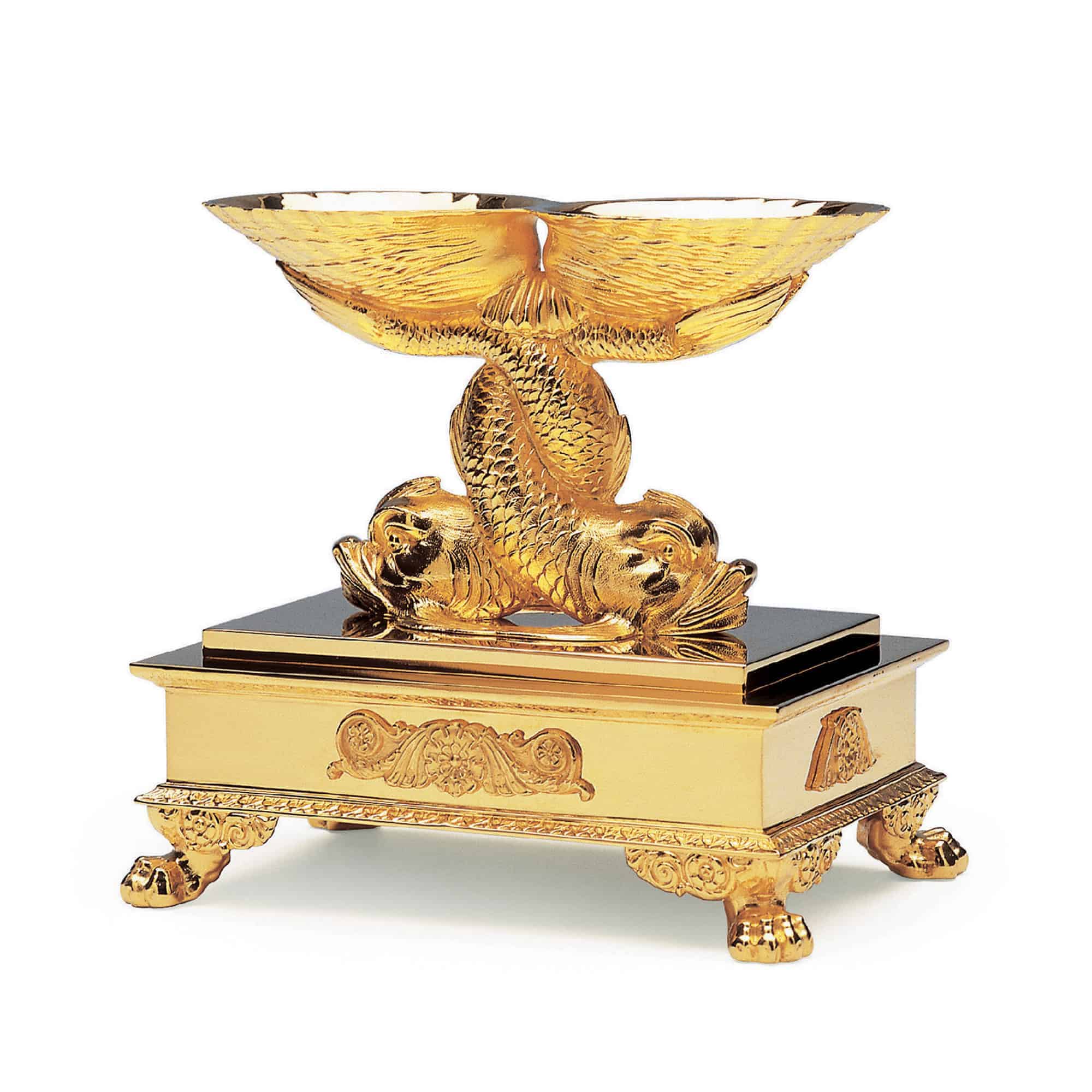 The Condi­ment bowl with Dol­phins requires more than 60 hours of work and sym­bol­izes the remark­able know-how of our goldsmiths.