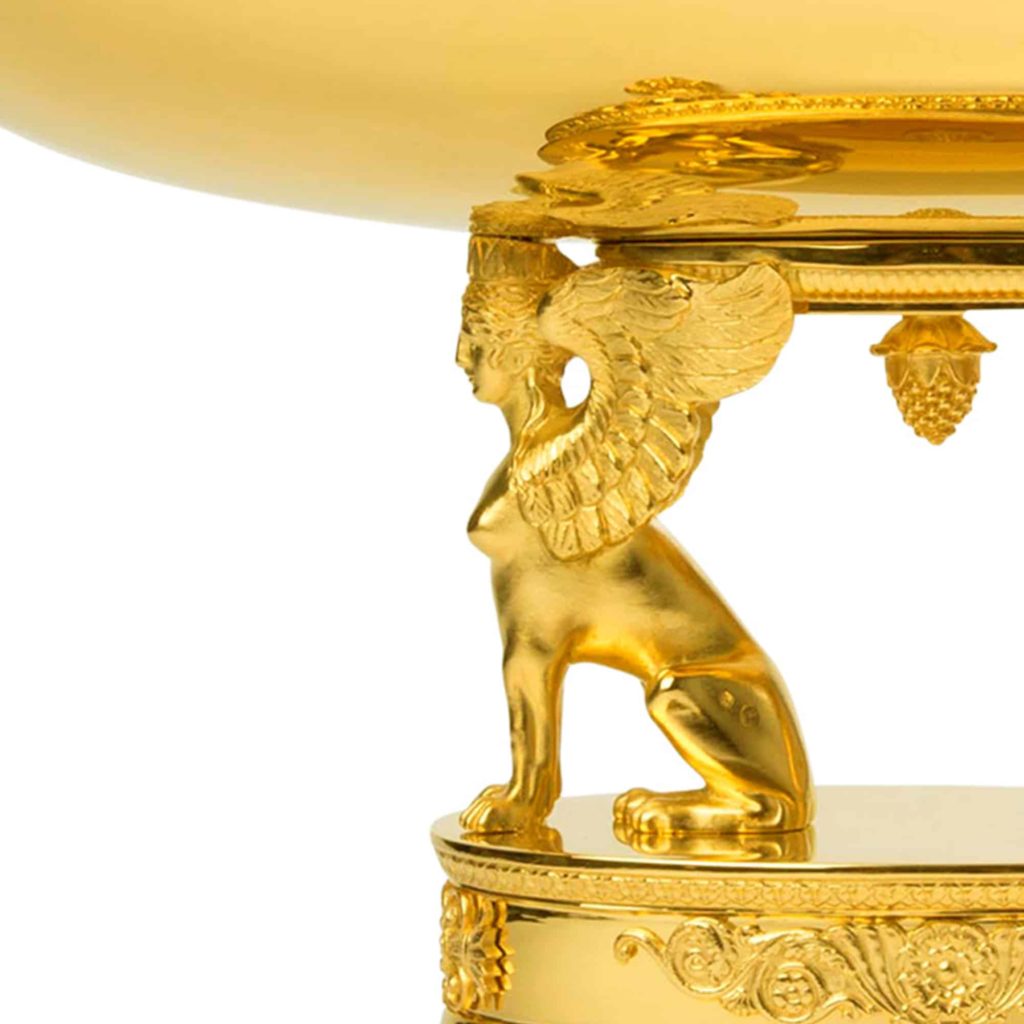 With its lion body, the Sphinx take their ori­gins in Ancient Egypt. Sphin­x­es are often endowed with a female head and wings, to rein­force fan­tas­tic dimen­sion. This motif reap­peared in dec­o­ra­tive arts in 1798, fol­low­ing Bona­parte's trip to Egypt.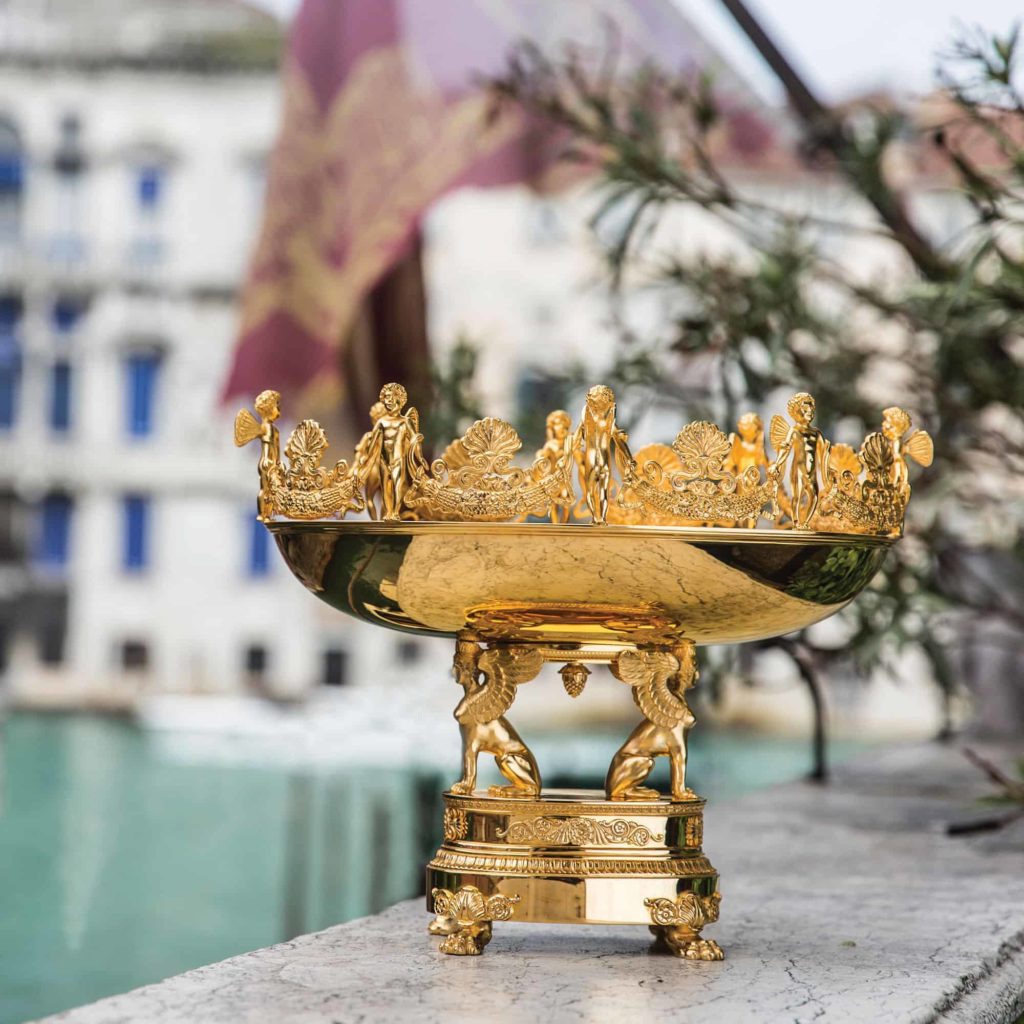 This bowl, which could be used for the pre­sen­ta­tion of desserts, also par­tic­i­pates in the dec­o­ra­tion of your table, by offer­ing splen­dor and won­der­ment to guests.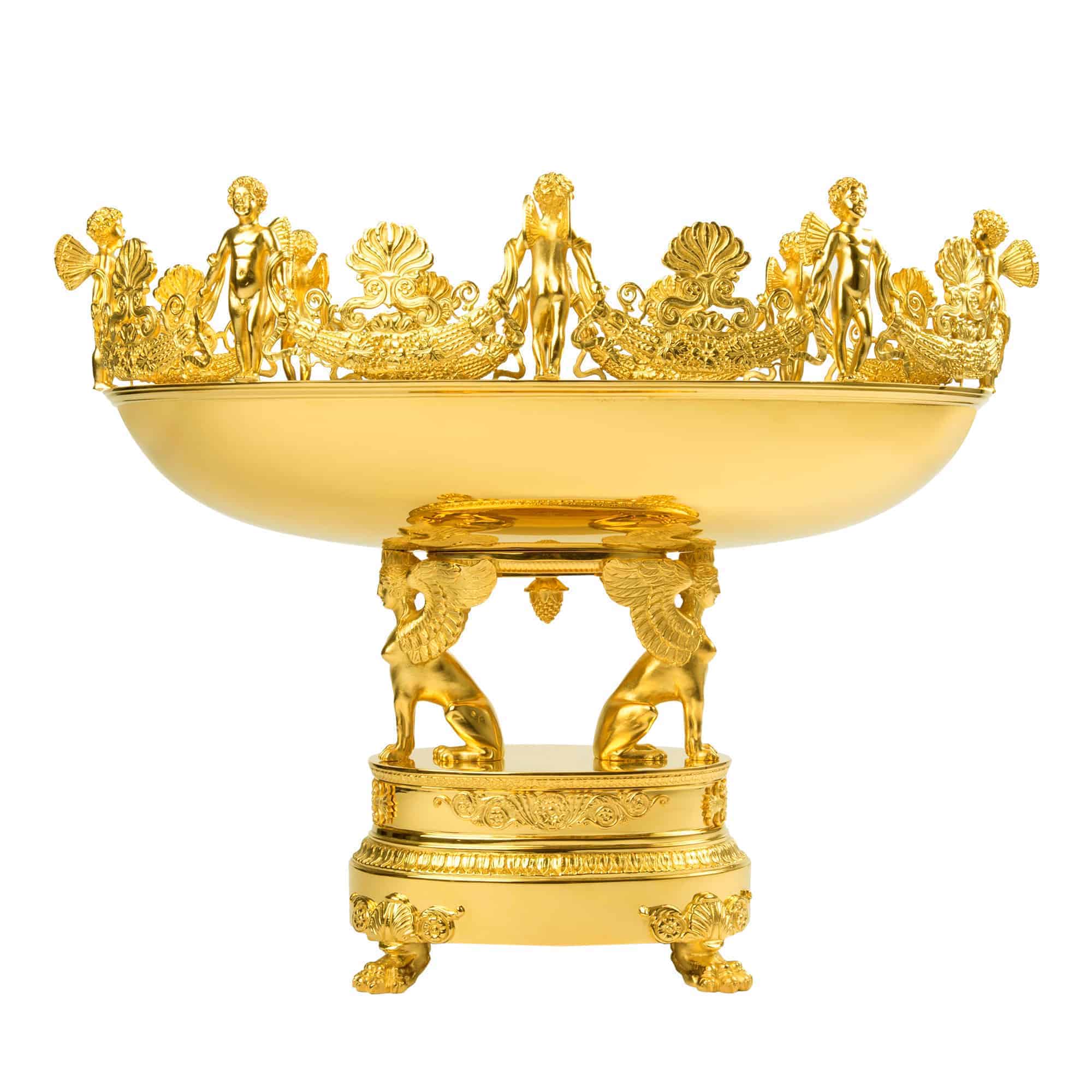 This excep­tion­al and emblem­at­ic piece of Odi­ot, requires more than 115 hours of work and sym­bol­izes the remark­able know-how of our goldsmiths.