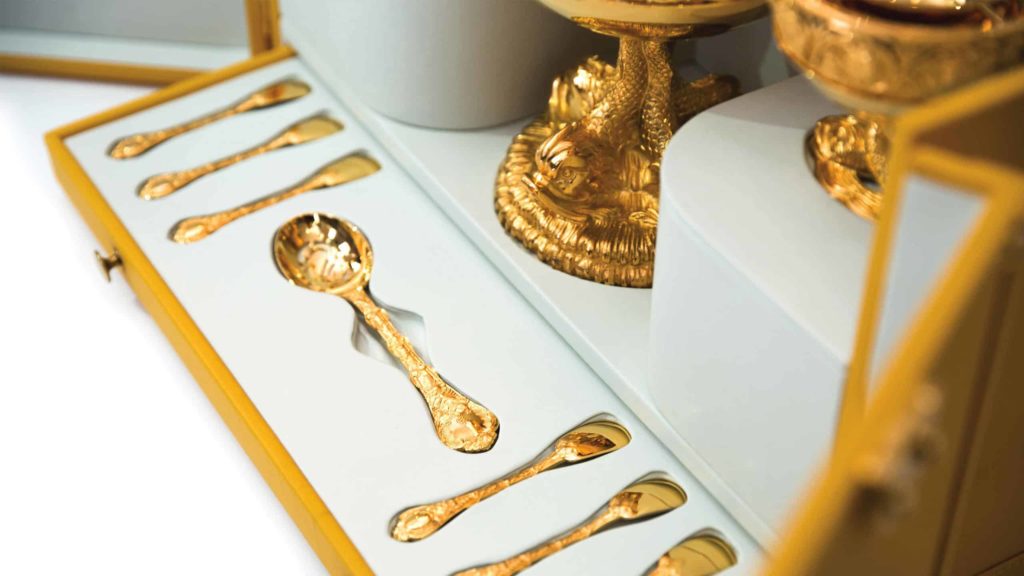 These pieces will be deliv­ered to you in a trunk made by a leather crafts­man to ensure ele­gant stor­age for your tast­ing set.
This caviar case par­tic­i­pates in the dec­o­ra­tion of your inte­ri­or, offer­ing splen­dor and won­der­ment to guests.
All the items, includ­ed in that case, are also avail­able individually.