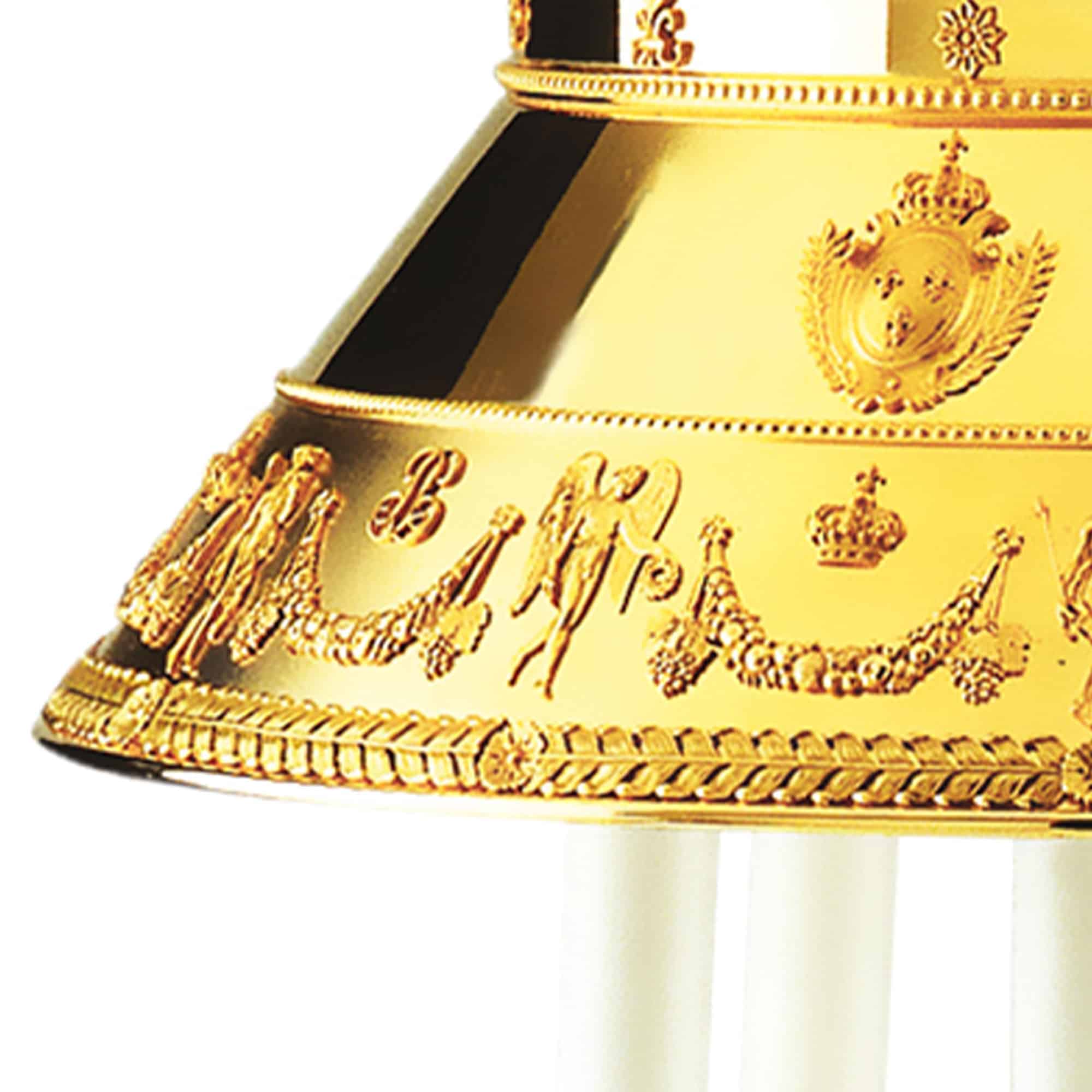 The bot­tom of this lamp is com­posed of a tri­pod, dec­o­rat­ed with lion claws. The lamp­shade is bor­dered by a fine frieze, enriched with eigh­teen loves sup­port­ing alter­nate­ly neck­laces of the order of the Holy Spir­it and the order of Saint Michael, and sur­mount­ed by a dou­ble L and the roy­al crown.
Two copies are still on the desk of the Pres­i­dent of the Repub­lic, at the Elysée Palace.
This piece, emblem­at­ic of the Mai­son Odi­ot, requires more than 150 hours of work and sym­bol­izes the excep­tion­al know-how of our goldsmiths.