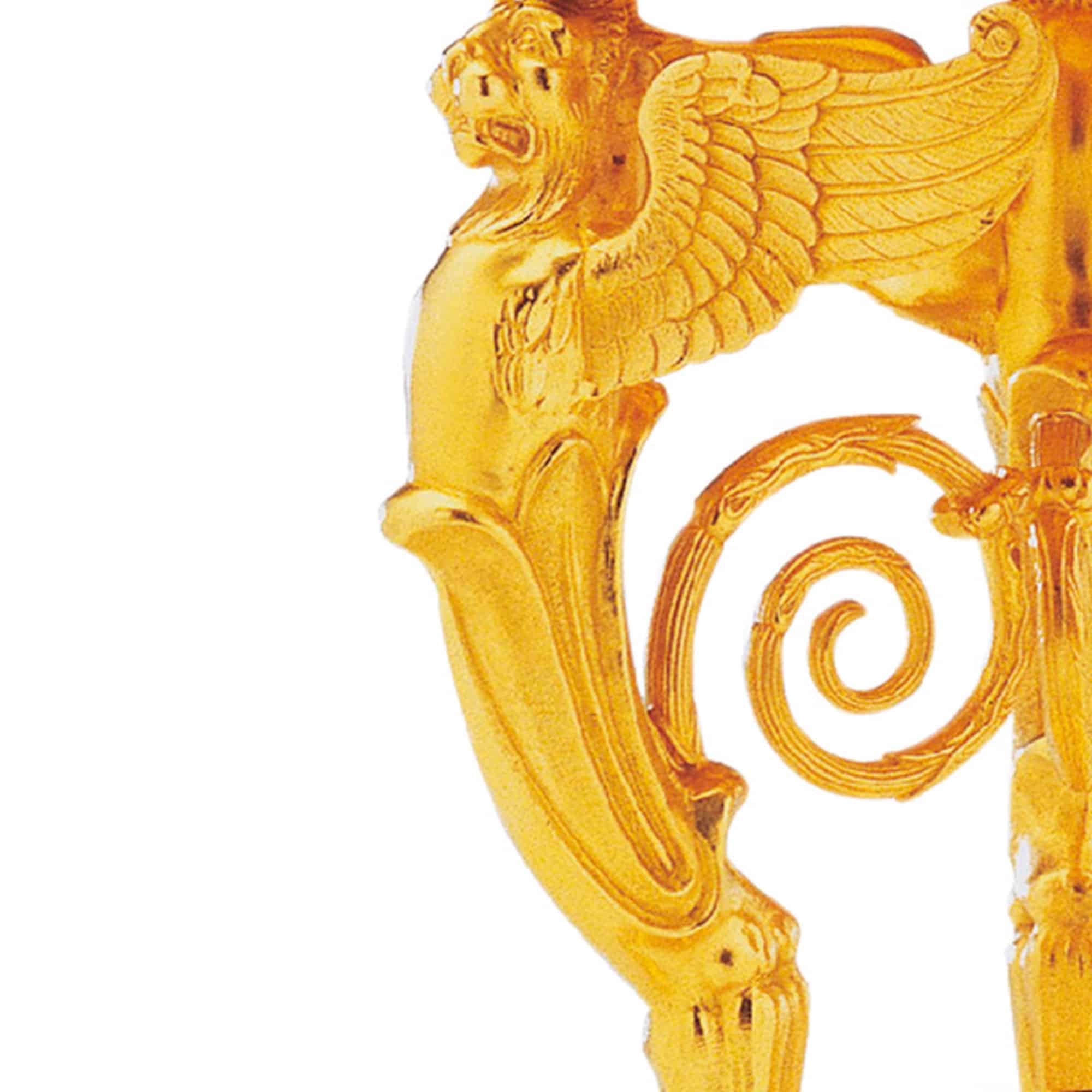 Cre­at­ed after a draw­ing by Gar­ner­ay around 1800, it is dec­o­rat­ed with winged chimeras, which are a very rep­re­sen­ta­tive orna­ment of the dec­o­ra­tive arts for the Empire time.
These chimeras are gen­er­al­ly rep­re­sent­ed with a lion's head, a goat's body and a snake's tail.
This bas­ket, by requir­ing more than 50 hours of work, sym­bol­izes the remark­able know-how of our goldsmiths.