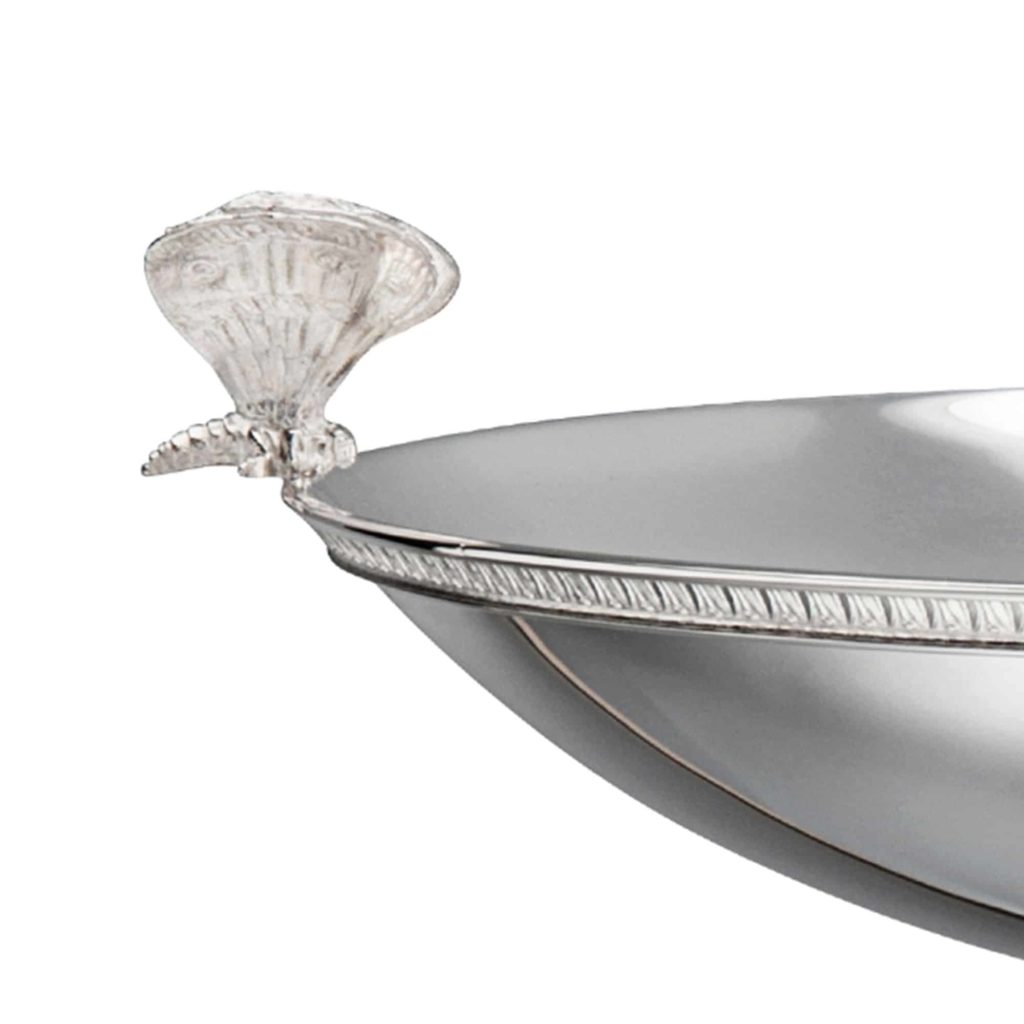 Very present in the dec­o­ra­tive arts under the Empire time, but­ter­fly sym­bol­izes the soul, per­son­i­fied by Psy­che, princess of Greek mythol­o­gy, raised to the rank of goddess.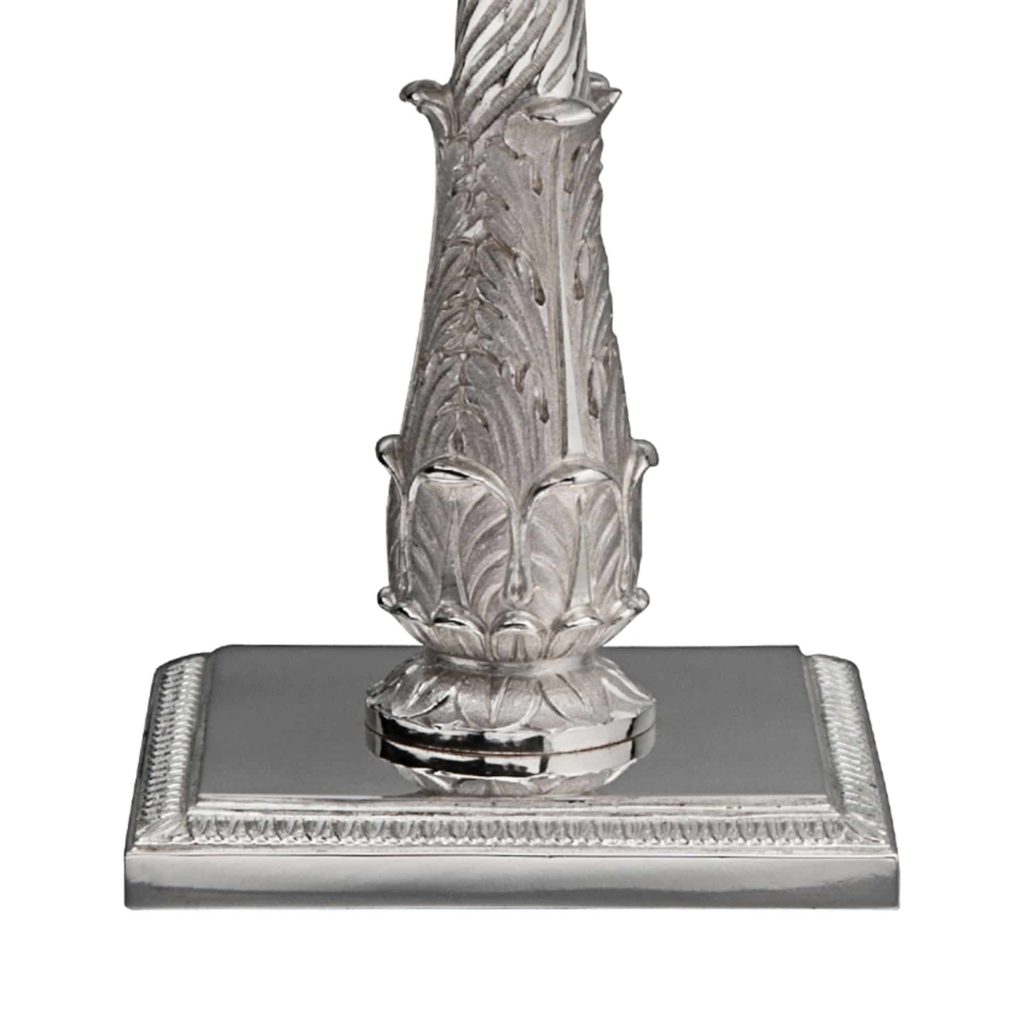 The base of this fruit bowl is also adorned with acan­thus leaves, which are dec­o­ra­tions reg­u­lar­ly used in the Dec­o­ra­tive Arts since Antiquity.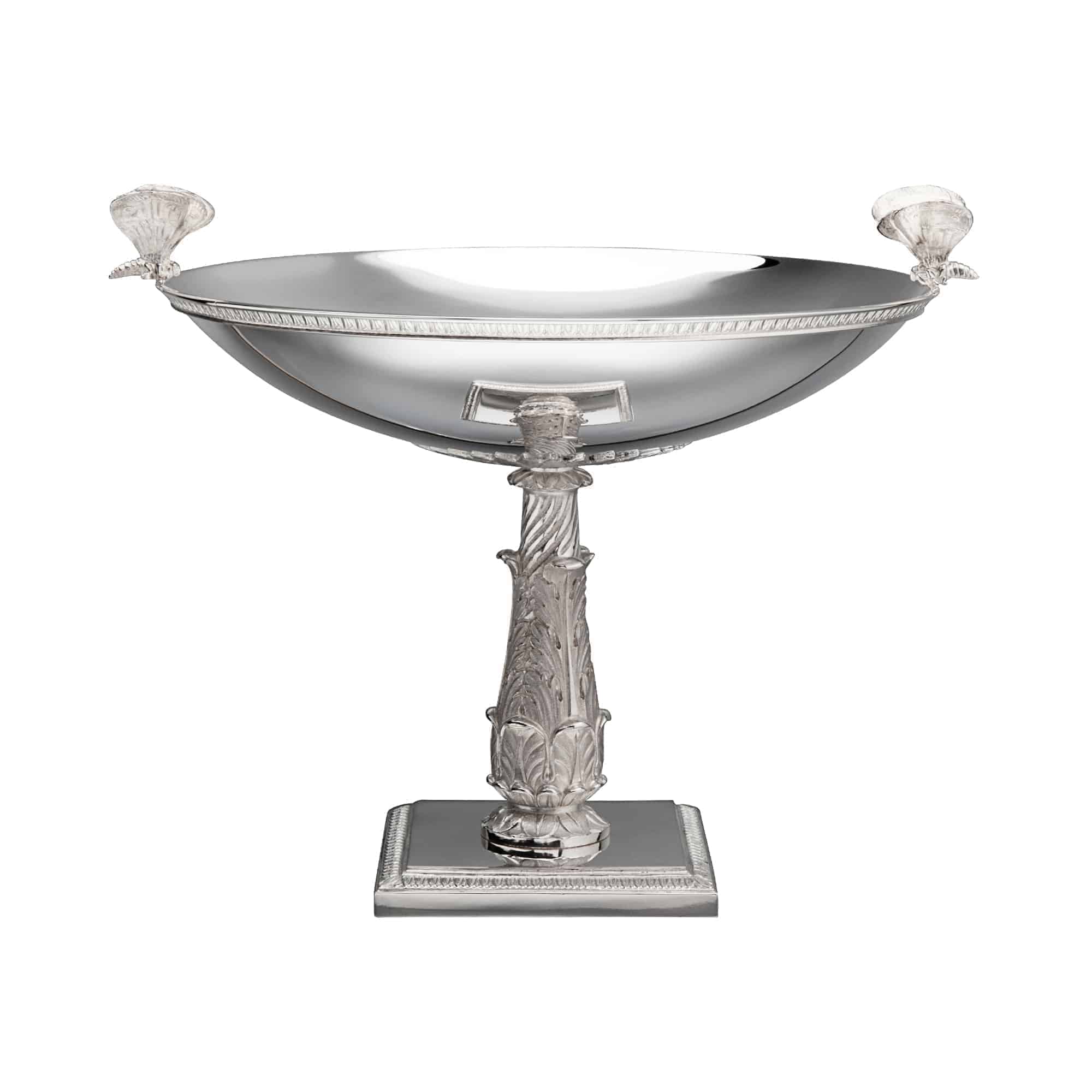 The Mon­te­bel­lo bowl requires more than 15 hours of work and sym­bol­izes the remark­able know-how of our goldsmiths.