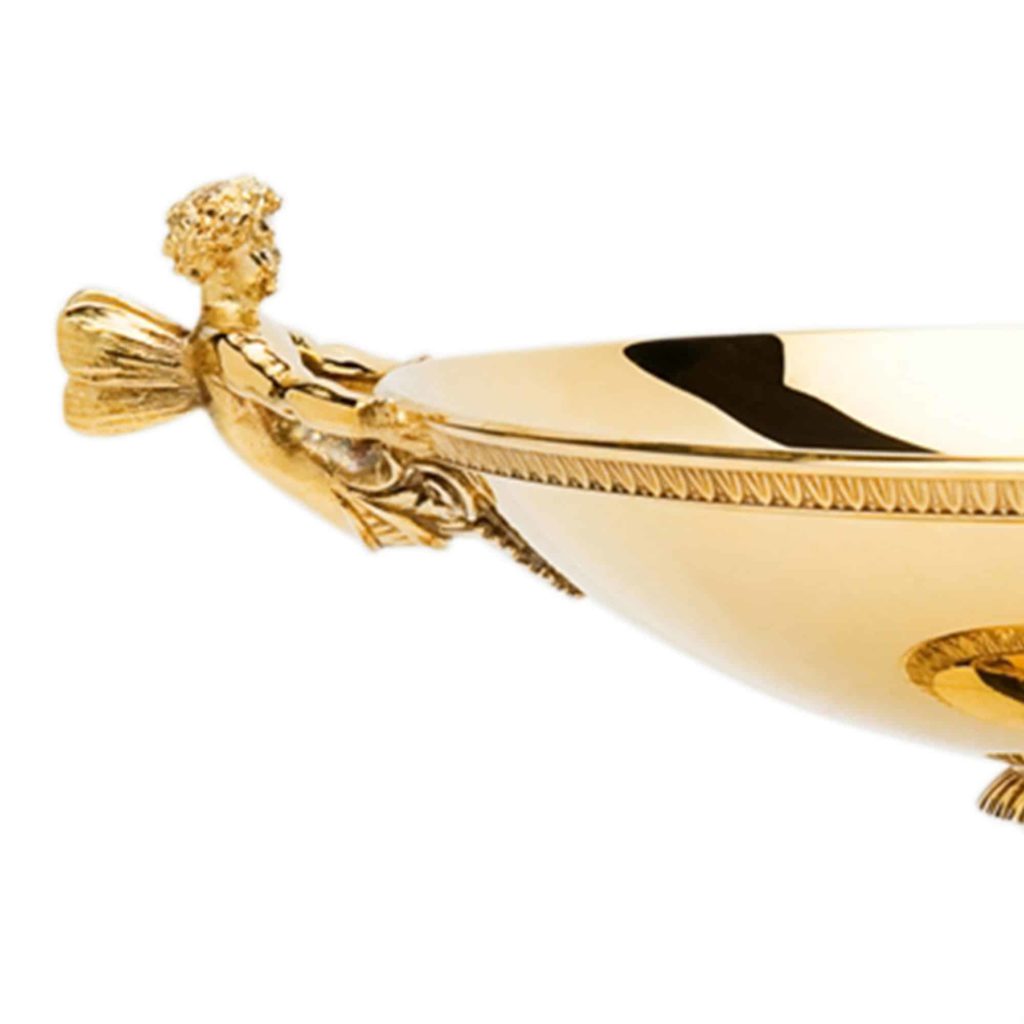 Zephyr takes its ori­gins in Greek mythol­o­gy, as a per­son­i­fi­ca­tion of the wind, which worked to make Eros and Psy­che meet.
Fine­ly dec­o­rat­ed, this dish dec­o­rates your table, by offer­ing splen­dor and won­der­ment to your guests.
It requires more than 10 hours of work and sym­bol­izes the remark­able know-how of our goldsmiths.