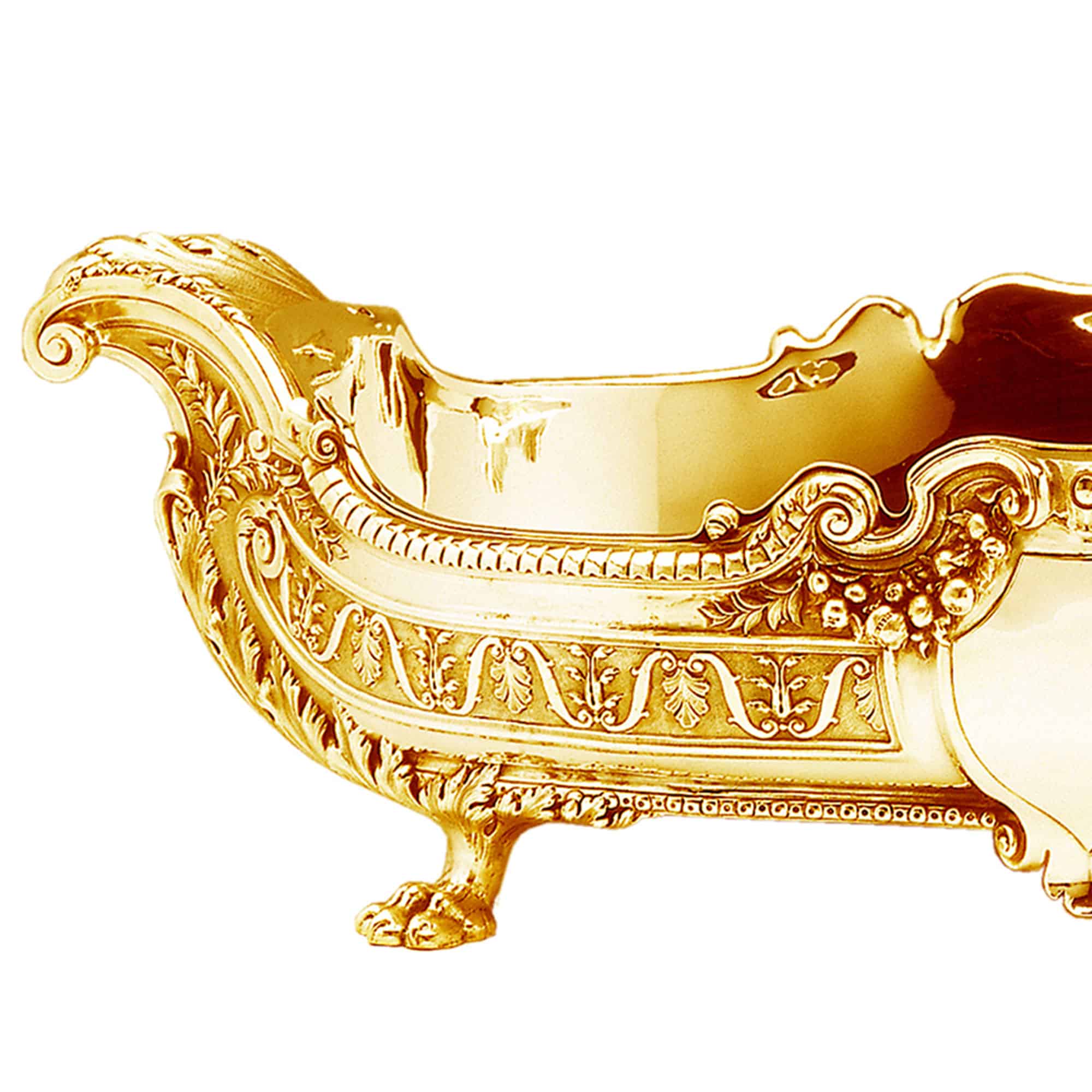 The Rocaille style is a style of dec­o­ra­tion, par­tic­u­lar­ly in vogue under the Regency of Louis XV. It is char­ac­ter­ized by the fan­ta­sy of the con­toured lines recall­ing the scrolls of the shells with their wind­ings. It also found expres­sion in the real­iza­tion of furniture.
This planter, rich­ly dec­o­rat­ed, with an ele­gant pedestal, par­tic­i­pates in the table dec­o­ra­tion, by offer­ing splen­dor and won­der­ment to guests.
This mas­ter­piece, which requires more than 150 hours of work, sym­bol­izes the remark­able know-how of our goldsmiths.