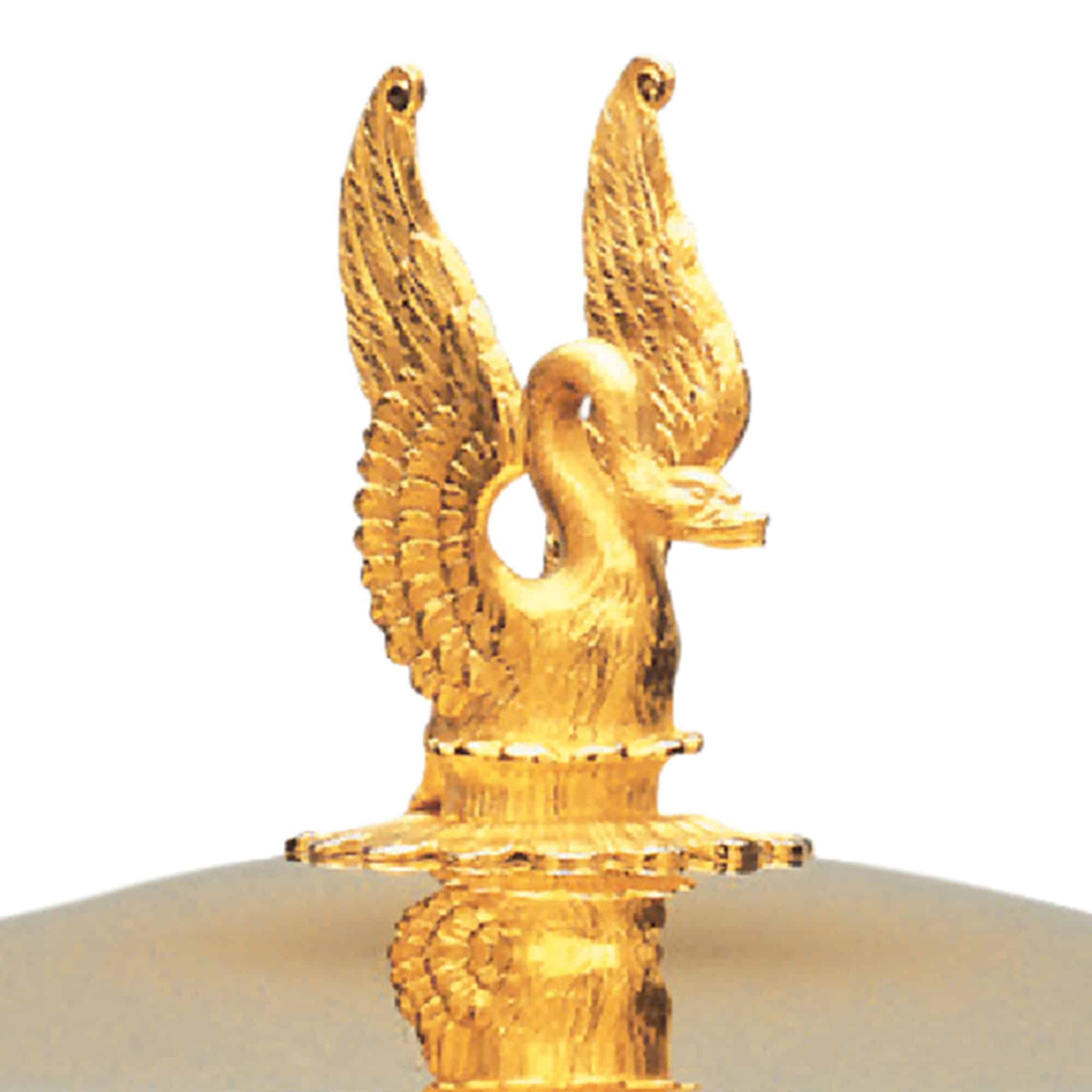 It is notably dec­o­rat­ed with a swan, which was, in Greek mythol­o­gy, asso­ci­at­ed with Leda, Queen of Sparta.
Sym­bol of female seduc­tion and alle­go­ry of love, the swan became a major orna­ment of the Dec­o­ra­tive Arts under the Empire time.
This excep­tion­al cen­ter­piece requires more than 80 hours of work and sym­bol­izes the remark­able know-how of our goldsmiths.