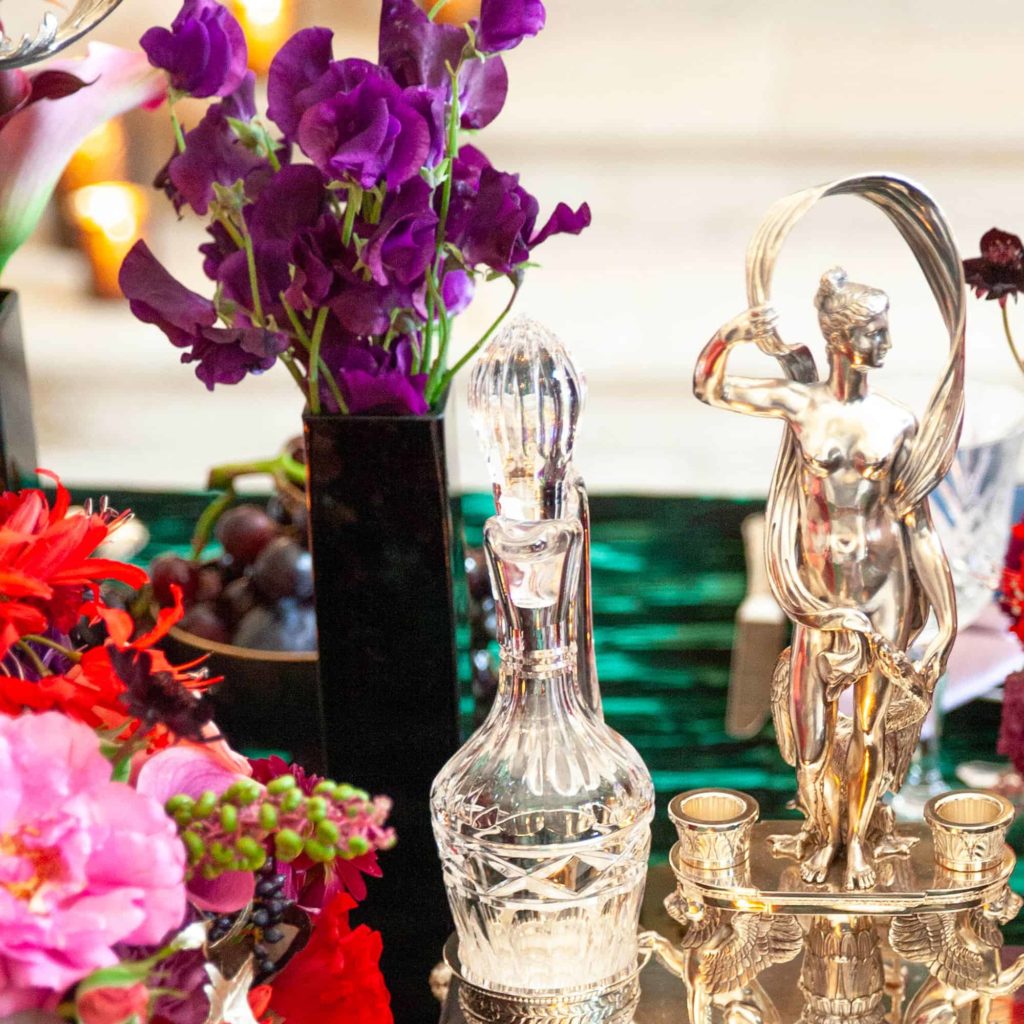 This cruet has two recep­ta­cles to receive the bot­tles of oil and vinegar.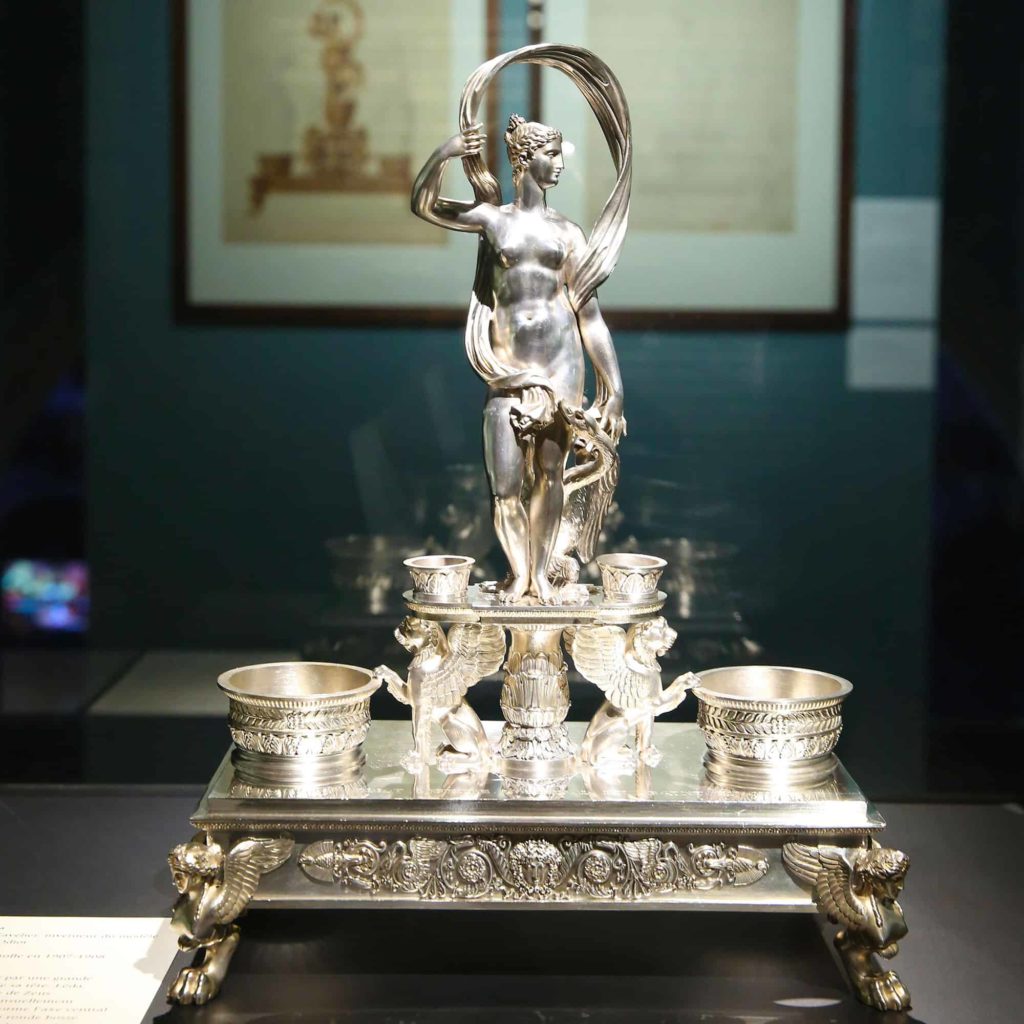 This mas­ter­piece requires more than 65 hours of work and sym­bol­izes the remark­able know-how of our goldsmiths.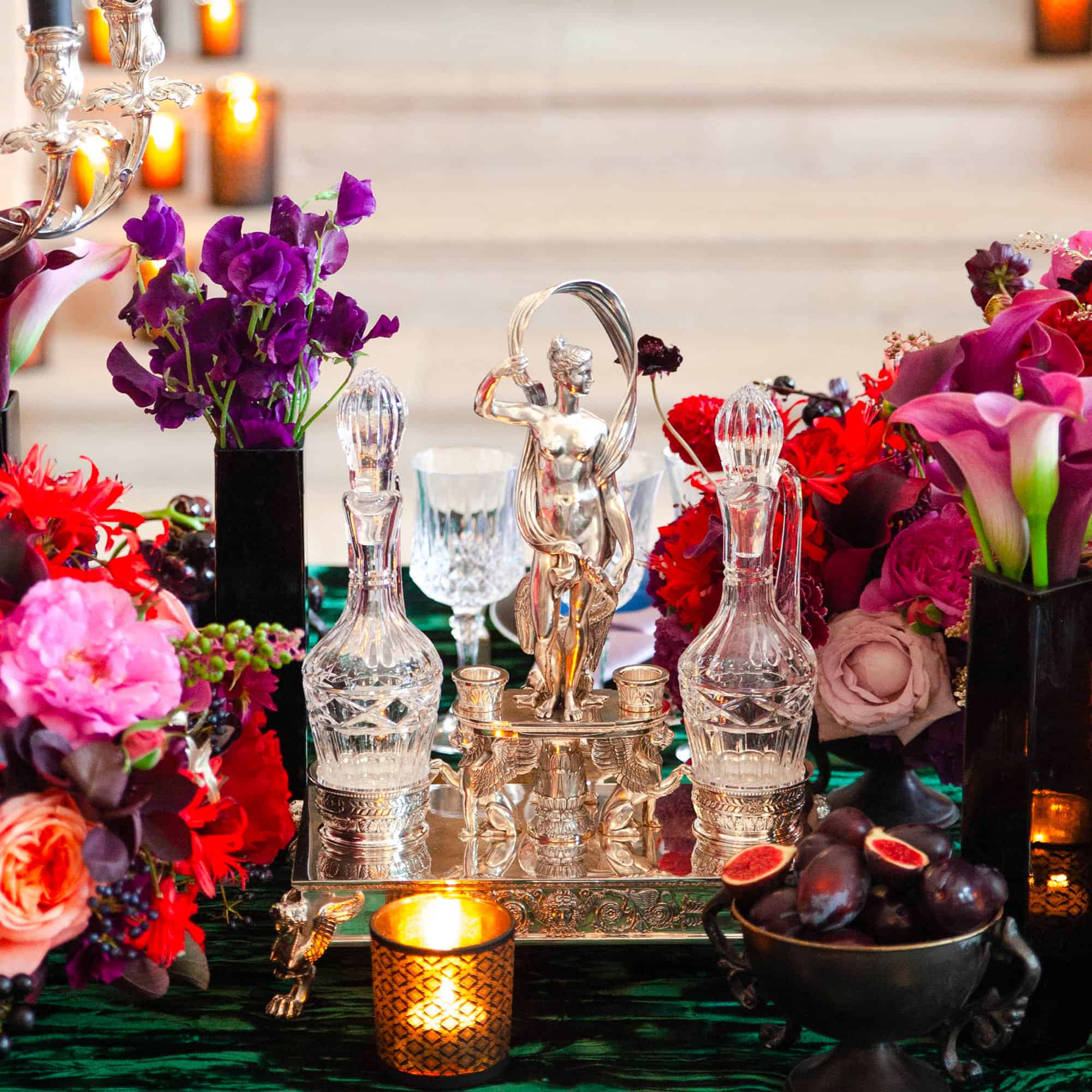 It is dec­o­rat­ed with a char­ac­ter rep­re­sent­ing Leda, Queen of Spar­ta, who was seduced by Zeus, when he had tak­en the form of a swan.