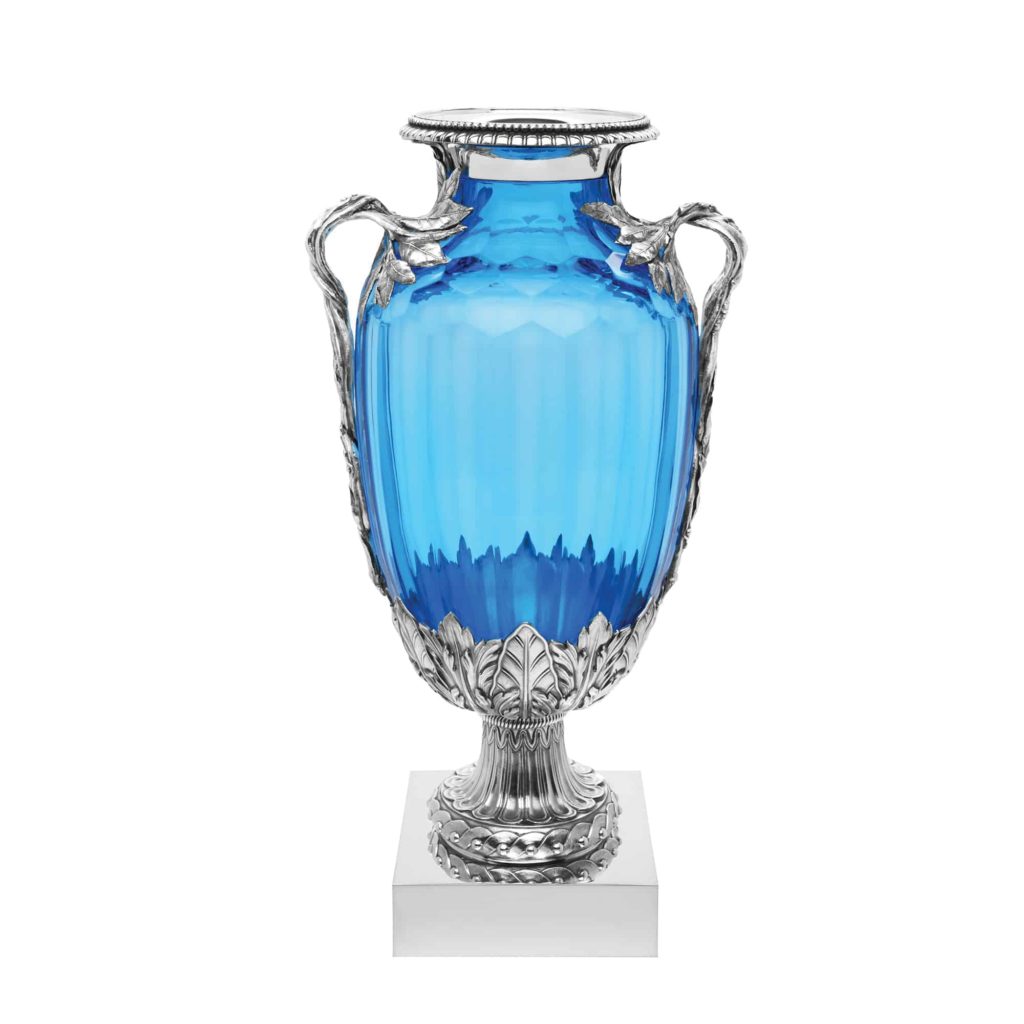 The Lau­rel Vase is dis­tin­guished by the rich­ness of its decor with the use of del­i­cate­ly braid­ed bay leaves.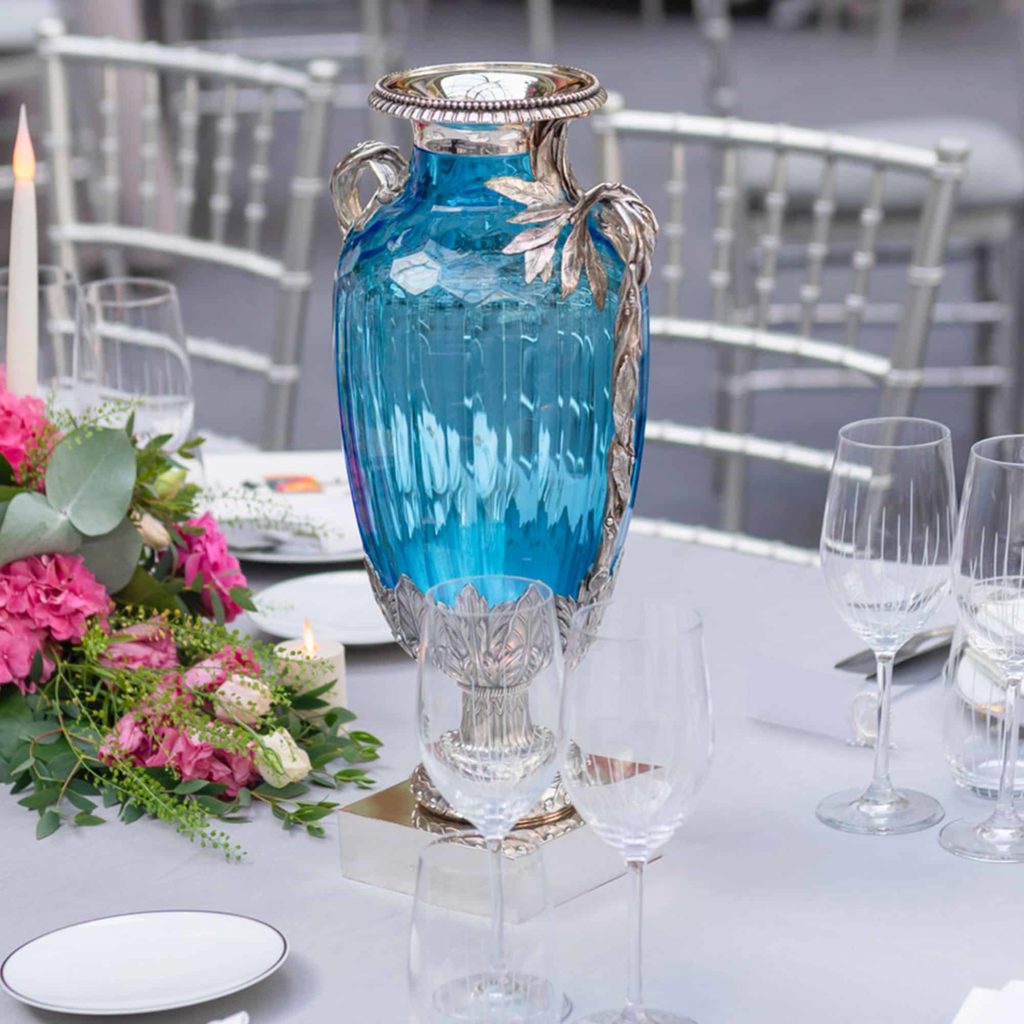 Fine­ly dec­o­rat­ed, this vase par­tic­i­pates in the dec­o­ra­tion of your inte­ri­or, offer­ing splen­dor and won­der­ment to guests.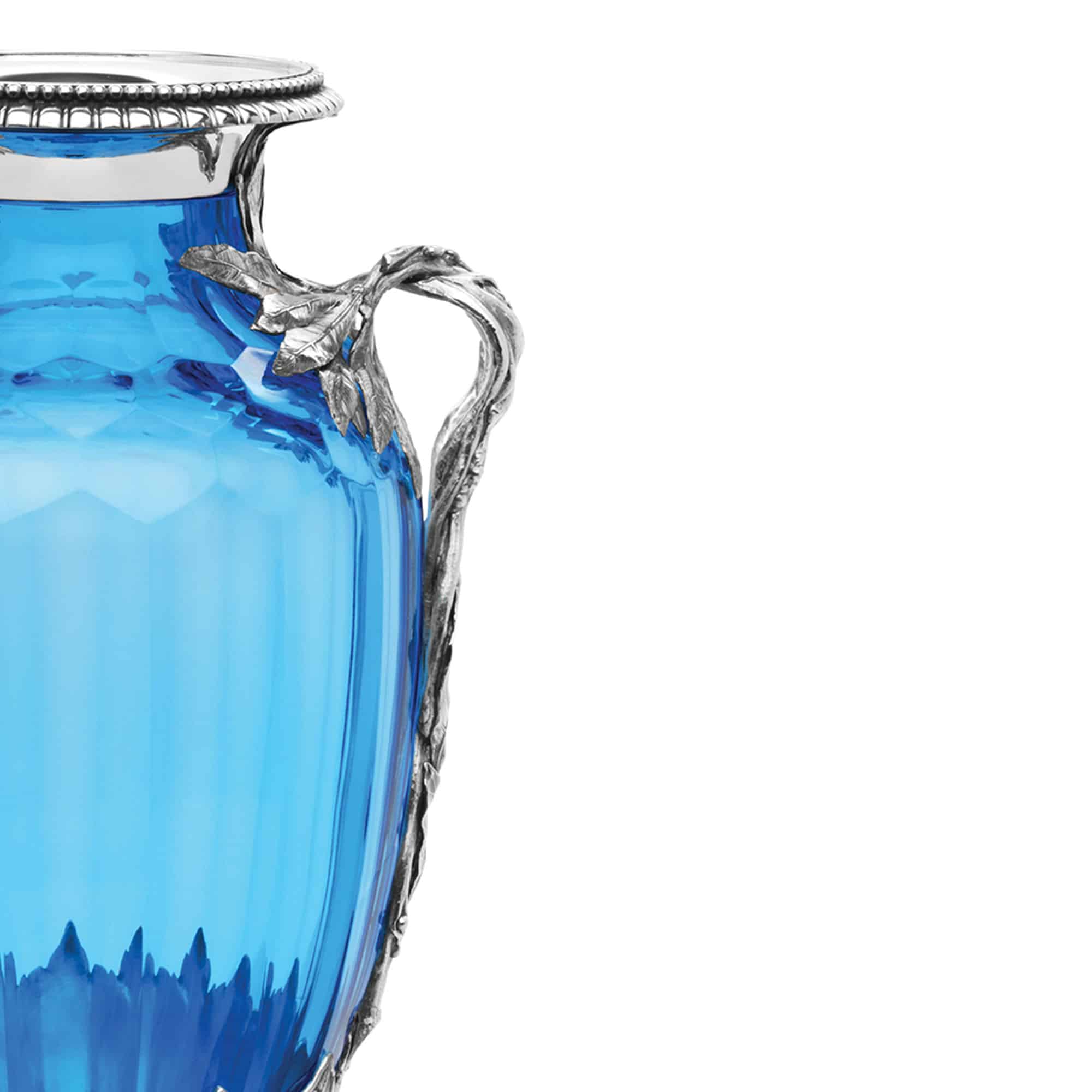 The Lau­rel Vase, an excep­tion­al piece, requires more than 70 hours of work and sym­bol­izes the remark­able know-how of our goldsmiths.