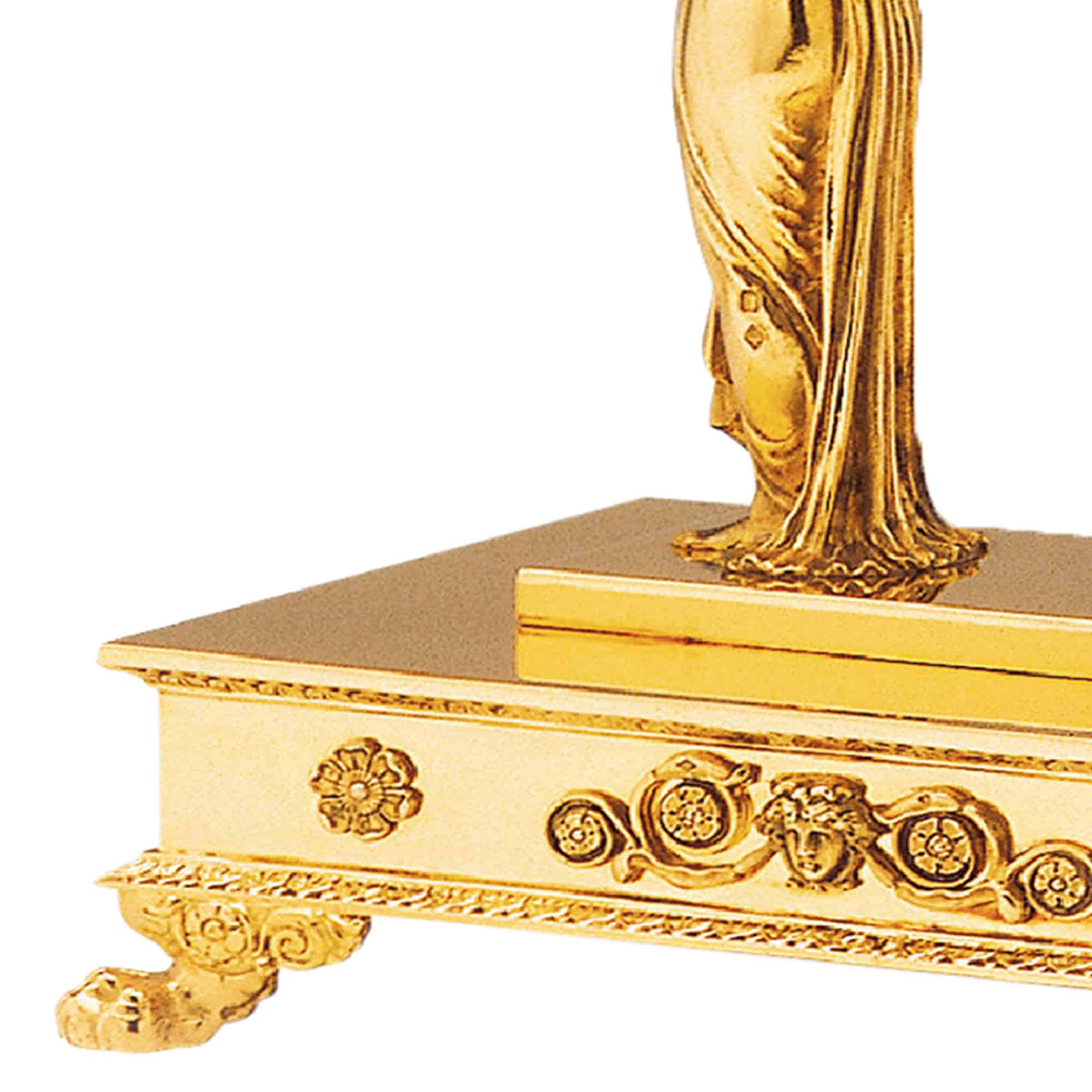 This mas­ter­piece is part of a more com­plete ser­vice, whose cut and mus­tard are still made by the Odi­ot workshop.
This Sug­ar Bowl brings togeth­er a large num­ber of dec­o­ra­tions rep­re­sen­ta­tive of the dec­o­ra­tive arts under the Empire time with the use of lion claws, sphin­x­es, scrolls and rosettes.
The Bran­ic­ki Sug­ar Bowl is an excep­tion­al piece, which requires more than 85 hours of work. It sym­bol­izes the remark­able know-how of our goldsmiths.